Pro Thumb Pads (V2) - Set of 4
Pro Thumb Pads (V2) - Set of 4
Hurry!
only

0

left in stock!
The Ultimate Thumbpads for your Nintendo® Switch. This set includes our 2nd Generation Thumbpads.
Improve the feel of your Switch Joy-Cons with our ergonomically-friendly Thumbpads. Our 2nd-gen pads offer full-range motion and have a nice tactile feel that reduces strain for longer gaming sessions.
Includes: (4) Pro Thumbpads, Black
The following shipping options are available at checkout:
Domestic + International Shipping Available
2-Day Shipping
Available 2-day shipping for all US addresses.
Buy American
Owned, operated and designed in California.
Gamers Love Us
More than 20K 5-Star reviews. Really.
REVIEWS
Customer Reviews
Filter Reviews:
Switch
grips
Satisfye
ones
thumb pads
bundle
case
place
guys
some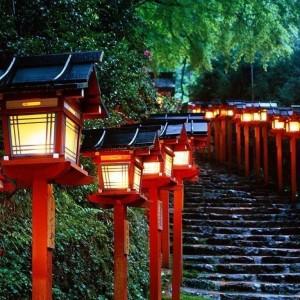 RN
Richard N.

United States
Robert M.

Australia
05/14/2021
Concave vs Convex
I got the Satisfye case and these pads were included, at first I thought well why not try them out. Now I think Nintendo should have made them like this in the first place. Look at your thumb it's Convex (curving outwards) look at the Pro Thumb Pads they are Concave (curving inwards) so it is a match offering greater contact surface area for your thumbs, this means less chance of slipping. They also reduce wear and tear on your sticks. Just buy the Pro Thumb Pad pack and swap them out when they wear out. They do fit easy but can come off accidentally, which is why I had to buy this pack as I lost one. To combat this in future the lower half could be made of a more rigid rubber and the top 5mm or so with the existing softer rubber, you may need to put them into hot water, dry them off then put them on while in this more elastic state. I think this would make it perfect. Bonus: The GuliKit is the only dock replacement that I found that can charge your Switch with your grips attached, it is almost perfect, I peeled off the rubber pad on the bottom and added a 2.5mm plexiglass sheet to the bottom with double sided tape then put the rubber pad back on. Hope this helps you guys.
Gregory L.

United States
05/02/2021
Love these!
Grips are absolutely perfect. If only they'd sell them in white too.
Edgar L.

Portugal
03/23/2021
Super Confortable!!
They're a game changer... It's other kind of gaming.
Michael D.

United States
02/26/2021
Thank you
I love your acessories it just I want you guys to make it grip for the PlayStation 5 because I can't find no good ones on Amazon other websites but I believe that you guys could do it
Clinton D.

United States
08/28/2020
Nice Product
Nice and grippy feeling.
Bailey R.

United States
06/14/2020
Calibrate
I never used them until I watched a video on installation and realized I had not calibrated my control sticks. After that they worked perfectly and were very comfortable
Michelle W.

United States
06/10/2020
Stayed on my mom's switch, didn't stay on mine
I love how it feels! Wish it stayed on better. IDK why it won't stay on my Switch, I have an original console from the year of release. My mom's Switch is from this year. Her pads stay on, mine fall off. She actually plays it more than I do, so idk what's going on.
Leonardo G.

United States
05/20/2020
Meh
Good not bad feeling. Though I had realized that it does not allow enough room to move certain directions so on certain games i would only be able to walk insteadof jog. After awhile I took them off
Check out this video here for our to properly calibrate once installed! https://youtu.be/2aoPk3iYFJo
Nathaniel B.

United States
05/14/2020
Too Thick
The thumb sticks are amazing and make it so much easier to use the switch! My only complaint is the thickness makes it harder to push the stick all the way through.
Jaime L.

Hong Kong
04/26/2020
Essential for every Switch owner
I have these installed on both my Switch and Switch Lite and they works well. Easy to put on and hugely improve comfort. Highly recommended.
Adrian D.

United States
04/13/2020
A little too thick
These thumb pads feel great, and are perfect for the right Joy-Con, but not so great for the left. The pad is a little too thick and I really have to push hard in the direction I want to move my characters in games like Breath of the Wild and Marvel Ultimate Alliance 3. I thought it was my Joy-Con at first but I swapped this thumb pad with a different lower profile one and the movement on the stick was unhindered. Like I said these really do feel great but they are too thick for free movement of the thumb stick.
Go into the Settings menu and recalibrate the joysticks. They will never fail you again.
Austin P.

United States
04/04/2020
Needs slight rework
I love Satisfye's Switch grip. I have one for both my Switch and Switch lite. When I got my first set of thumb pads with my grip, they felt so great I wanted more for my other joycons so I would not have to keep taking them on and off. By the time I received them, I was playing more Animal Crossing, Pokémon, another games that favored more motion on the left joystick. The bottom part of the thumb pad that wraps around the joy sick does not fully allow the stick move. For example, it only moves half way causing the player to walk instead of run. I never write reviews, but this is a product I really want to work. If the rubber part on the bottom of the pad could be thinned to allow full motion, this would be a 5 star product. Thank you
Kaley D.

United States
03/31/2020
Dope as heck
Greatly enhance the joycon tumbstick for adults
Ramon P.

Brazil
02/12/2020
One of the best Thumbpads I ever had.
One of the best Thumbpads I ever had, but my first set feel, that's why I needed to buy more sets. Hopefully, these stay longer.