RYZEPADS (Xbox 1/Series X) - Performance Thumb Grips
RYZEPADS (Xbox 1/Series X) - Performance Thumb Grips
RYZEPADS (Xbox 1/Series X) - Performance Thumb Grips
Hurry!
only

928

left in stock!


RYZEPADS — Pro gaming thumbpads for Xbox® combine precision and lower fatigue with breakthrough ergonomic design.
Introducing the Satisfye RYZEPADS Complete Set for the Xbox 1/Series X. Thumbsticks and thumb positioning is often an awkward pairing. Constant movement during gameplay creates tension and pressure resulting in soreness and fatigue.
The

 

RYZE Swivel Pad

 

rotates freely, eliminating resistance against your thumb as you move the stick through its range of motion. It has a unique Concave & Convex Design.
The

 

RYZE Notch Pad

 

creates a groove where your thumb naturally arches down on the right thumbstick relieving pressure against the edge of your thumb for a better interface. It has a custom Concave design with feed ramp.
The

 

RYZE Wave Pad

 

has a natural, organic shape that can be used on either the left or right controller. By placing your thumb in the valley you can really get precise motion, it's great for shooters and gameplay where you want 100% control. 

It has a unique Concave & Convex Design.
Standard and extended sizes for the Satisfye RYZE Notch and RYZE Wave Pads allow you to customize the controller for your hand size and style of play.
Includes:
(1) RYZE Swivel Pad (Mid Rise)
(1) RYZE Notch Pad

 

(Mid Rise)

(1) RYZE Notch Pad (High Rise)
(1) Ryze Wave Pad

 

(Mid Rise)

(1) Ryze Wave Pad 

(

High Rise)
The following shipping options are available at checkout:
Domestic + International Shipping Available
2-Day Shipping
Available 2-day shipping for all US addresses.
Buy American
Owned, operated and designed in California.
Gamers Love Us
More than 20K 5-Star reviews. Really.
REVIEWS
Customer Reviews
Filter Reviews:
Switch
pads
Ryze
experience
grip
Nintendo
Satisfye
joycons
thumbs
some
05/28/2022
Excellent product!!!!
I absolutely enjoy using this product on my Switch. I bought one with my first switch and loved it so much that I had to buy another one for my new OLED switch. The ergonomics of this case reduces the hand fatigue while playing in handheld mode. I highly recommend this product if you are playing your switch in handheld mode for long periods of time.
Matthew P.

United States
05/24/2022
Really make a difference!
They can slip off during an intense play through, but they are totally worth it to improve your game. Better grip and more subtle improvements than other choices.
Andy J.

United States
05/24/2022
Makes gameplay better.
I love using these. Helps a lot with accuracy. I recommend them to everyone.
LUIS M.

United States
05/05/2022
Xbox grips
These things are amazing when I would play withing 30 minutes my fingers would hurt know with these my hands don't get sore nomore I'm very satisfied with this product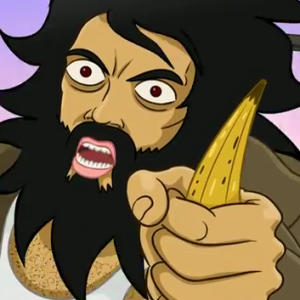 LS
Leonel S.

United States
05/05/2022
Great feel, but it lacks a tutorial
I like a lot the feel of these Ryzepads, specially me as a large hand player. You can rotate your camera smoothly and it really feels you're controlling the character with it. However, I did scratched my L analogue a bit. Now the thumb is slowly deteriorating. I didn't knew how to install it until I saw the Satisfye video. I'm an old school guy, and I tend to read manuals or instructions when there's some before trying them out, specially for an expensive items like these. Now I have to install the grabbers in a different positions so the Rizepads stop scratching the analogue. It works that way but It's not appropiate. Please include instructions on your product, as dumb and simple as it sounds. Or at least a QR code with your video tutorial.
Thanks for the feedback. We actually include a card with two QR codes on them now. Also, we have an updated version releasing shortly that are a bit wider on the feet. Send an email to support@satisfye.com and they will get you out a new pair.
Lina D.

United States
04/27/2022
Ryze Pads (switch)
These are awesome and my thumbs don't get tired as much.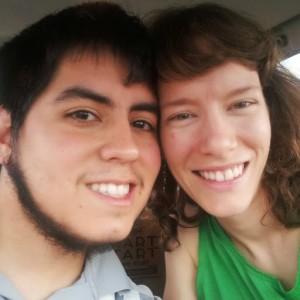 LC
Lucas C.

United States
04/26/2022
Just what I needed
These grips are perfect to take joy-cons to the next level. They honestly feel like they should be a requirement with every Switch. Highly recommend!
Lindsey H.

United States
04/21/2022
Too tight
Overall, my girlfriend loves these sticks. The only issue we had was that they left marks on her joystick heads on the limited edition Pokémon switch lite console she has. I found out later that there are YouTube videos from Satisfye on how to fix this. I wish it came with an instruction sheet that showed how to install the pads as well as what to do if they are too tight. Great product, I bought them again for my pro controller!
Thanks for sharing Lindsey. We have an updated/larger version of these coming soon. Reach out to us in support so we can get them in your hands.
Jen

United States
04/03/2022
Not fitting on Switch OLED joycons
I have tried many different ways to get these on the stock OLED Switch joycons and they just don't fit. I don't know if there is a trick? The left joycons won't take any of the pads. I feel like I'm jamming it on there. Right one is a little better but it popped off when husband went to try it. Not sure what I'm doing wrong here.
Hey Jen, please review this install video here: https://youtu.be/Yx07iVxeBOs
Irving R.

United States
03/24/2022
Ryze sticks
My thumb sweats a lot with the rubber material. Also there's many redundant sticks that don't apply to most games. You should allow customers to choose their 5 stick options. Satisfying your customers is key and it will pay forward bringing more customers to your business. Customers has needs and if you don't meet their needs you don't achieve your desire revenue and not achieving target business goals. Be more flexible with certain products.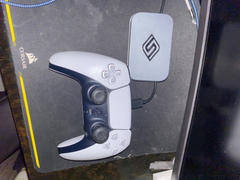 Appreciate the feedback and noted! So your review focuses on a lack of customization but what were your thoughts on the pads themselves?
Cristal s.

United States
03/24/2022
Wore off
They fit amazing on my nintendo and they are so well fitted on my switch joycons but they wore off in less than 2 weeks so the grip part is gone wish they could last longer. How do all these people have such great reviews am i missing something out or was i one of the ones with bad luck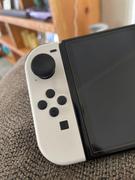 Shoot an email to support and we can take care of that. Should have lasted much longer than 2 weeks
Eric M.

United States
03/11/2022
This product sucks
The swivel pad is extremely sensitive (spins too much). All Ryze pads rotate while on the thumbsticks. This isn't an issue unless you try and use the notched pads, so when you want to align the pad to the position of your thumb it won't make it through a match without having to rotate it back in place. These were issues I found right after I got at the launch of the product. The lastest issue I have is the grip does not seem to be lasting very long. The picture shows the wear after less than 4 months. All of the textured grip is now gone. To top off this great product customer service has not responded to an emails when I have addressed these concerns. I get an automated message saying the will respond to the email with 48 hours and never do. Stick with control freeks, they are cheaper and last longer.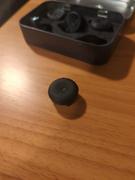 Elizabeth J.

United States
03/04/2022
Awesome
So these Ryze pads are really amazing. I've never used gamer pads before except with the pads that came with the switchgrip bundle set. I thought those were good, but they don't compare to these. These are awesome, I really use the one that moves in circles "swivel" I think for my left grip and it's so smooth and light, and on my right I use the one that has a dip in the middle, it's great for resting my thumb while I'm playing. I haven't really tested the others out, I haven't really needed to. Some people don't like the swivel, I think it's more on what feels more comfortable to you. Mix it up and play around. These grips are really just made so you have different ones to chose depending on your play style.
John F.

Canada
02/17/2022
Love these
Love these on my Standard Xbox X controllers .. saving up to get a Elite 2 Controller. . If I could change one thing about these is maybe grippier rubber . But I do get sweaty hands when playing halo sometimes lmao . Great product for gaming/FPS
Elies R.

United States
02/04/2022
Not bad!
I had one grip come off in the middle of an intense match but for the most part they're comfortable and hold tight