ZenGrip Go for Switch Lite
ZenGrip Go for Switch Lite
ZenGrip Go for Switch Lite
Hurry!
only

2667

left in stock!
Description
The Ultimate Gaming Grip for the Nintendo® Switch Lite
Includes:
ZenGrip Go, White
(2) Thumbpads, White
The following shipping options are available at checkout:
Domestic + International Shipping Available
2-Day USA Shipping Available
2-Day Shipping
Available 2-day shipping for all US addresses.
Buy American
Owned, operated and designed in California.
Gamers Love Us
More than 20K 5-Star reviews. Really.
REVIEWS
Customer Reviews
Filter Reviews:
Switch Lite
grip
hands
Satisfye
games
quality
wrists
controller
case
comfort
Ryan J.

United States
12/01/2021
Feedback
Look the product great quality greatly recommended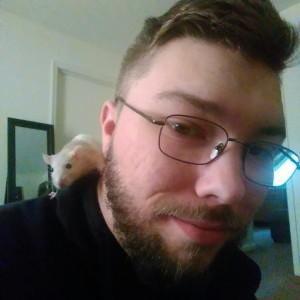 TP
Tyler P.

United States
11/29/2021
Great fit
Fits my switch lite great and feels really quality. Makes playing so much more comfortable.
Richard S.

United States
11/27/2021
Nice
I can not use my switch without it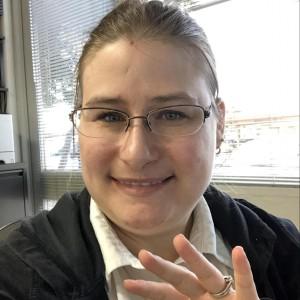 BM
Barbara M.

United States
11/26/2021
Functional grip
I like using this grip. It fits my hands and they are considered small to medium in size.
raya r.

Netherlands
11/26/2021
amazing so happy i bought this
Osvaldo C.

United States
11/25/2021
Perfect for my Switch Lite
I didn't expect the ZenGrip to make that much difference. Boy, was I wrong. Playing feels like an entirely different experience. I can play comfortably for hours. I highly recommend this accessory.
Francesco S.

Italy
11/24/2021
Great grip!
Very well made, good comfort. A must have for swith lite
Annmarie P.

United Kingdom
11/23/2021
Can game longer
Before I could only game for around 30 mins then would start getting pins and needles then cold hand. Now, my hands are in a more natural, comfortable position that I managed to game for 4 hours at the weekend. Hands don't sweat up as much as before either and as it also acts as a stand, no over heating of the console when I have to deal with my kid etc.
Steven E.

Canada
11/20/2021
Best on the market
Super high quality. A lot of thought was put into this, very comfortable with larger hands. Shipping to Canada, that experience was a let down. But worth the wait.
Jodie

United States
Raven R.

United States
11/17/2021
as expected
i have a zen grip for my regular switch & i love it , so i got the zen grip for my switch lite & its great. it feels so much better holding it & an amazing plus that it acts like a kickstand. the only downside is that theres only one color option! i wasnt sure how id like the white but its growing on me , matches the buttons & looks great against the yellow color of my switch lite.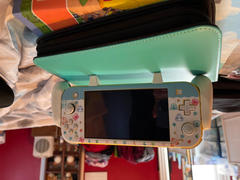 jarvis m.

United States
11/13/2021
Amazing
Fantastic fit! Love the product
Jason S.

United States
11/13/2021
Great!
A magical experience through and through.
Peter R.

United States
11/11/2021
ZenGrip Go for Switch Lite
I got this grip for my daughter's birthday because she kept having pain in her right hand from playing her Nintendo switch lite. Since then, she has not complained and has enjoyed picking up the system more. I highly recommend this product.
Sean C.

Australia
11/10/2021
Game changing
Having used the ZenGrip Go I find it challenging to go back to not using it. While at first I was a little sceptical of the quality of the material I now wouldn't have it any other way, it remains lightweight while also feeling sturdy and comfortable in the hand. While I wish it was adjustable so I could use the flip case and this together, I get that snug fit is an essential part of the design. This is by far the most comfortable was to play a switch lite and I would have to recommend it to anyone who owns a switch lite.