ZenGrip Go Elite Bundle
ZenGrip Go Elite Bundle
ZenGrip Go Elite Bundle
Hurry!
only

82

left in stock!
Description
The Ultimate Gaming Bundle for the Nintendo® Switch Lite
Includes:
ZenGrip Go, White
(2) Thumbpads, White
3ft USB A - C charging cable
The following shipping options are available at checkout:
Domestic + International Shipping Available
2-Day USA Shipping Available
2-Day Shipping
Available 2-day shipping for all US addresses.
Buy American
Owned, operated and designed in California.
Gamers Love Us
More than 20K 5-Star reviews. Really.
REVIEWS
Customer Reviews
Filter Reviews:
grip
case
Switch Lite
hands
quality
bundle
Satisfye
everything
games
accessories
08/06/2022
Absolutely Must-Have
For a person with big hands, this was a godsend for the switch lite. The grip is perfect for all situations and the case is wonderfully made. Awesome product!
Aivre S.

United States
08/04/2022
Perfect grips for any switch
The good are amazing. Feel like they should have come with the console from the start. The case fits everything I need perfectly including the grips, cords, charger, and extra controller with room to spare. High quality all around.
Neil S.

United States
08/04/2022
Ok, this grip and case are great
The sturdy and quality feel of this grip is amazing. It is very comfortable in the hands no doubt about it. I used the Skull Co grip for months thinking nothing can top it, well I was wrong. And the satisfy case is the most top notch case I have ever used for portable gaming systems. Nothing comes close to it. Definitely worth the money.
Adam B.

Australia
07/25/2022
Zengrip elite
I love using it for my switch lite it fits comfortably in my hands and the case is well designed I would definitely recommend it to anyone who is looking for good case for their switch any day
Kaci C.

United States
07/25/2022
Love it
This made using the switch lite so much easier on my hands.
Lauren M.

United States
06/10/2022
Bundle Components Should Be Offered Separately
The products themselves are outstanding in quality and design. I agree with another review here that the bundle components should be offered separately. I bought the grip a couple of years ago....before the case was offered. Because I wanted a case, I was forced to buy a bundle. I now have 2 grips and that's just a ridiculous waste of my money. Why did you discontinue offering just the case as a purchase option???
Peyton H.

United States
06/06/2022
ZenGrip Go Elite Bundle
I love it the case and grip are amazing and so are the thumb pads. Now I can play my switch lite a whole lot more with these awesome accessories. Thank you Satisfye.
Selena W.

Canada
05/23/2022
It's awesome
Love it. Does the job, I love it. Like the design ect. The comfort is good with grip and the quality is top notch.
Steven S.

United States
04/28/2022
We got matching bundles
Awesome product, zen grip go is exactly what my man hands needed and the carrying case and accessories are awesome. I got a bundle for my girlfriends switch as well. Ended up getting two 13,000mah battery from Anker to fit nicely in them as well, could fit a longer but not a more thick battery.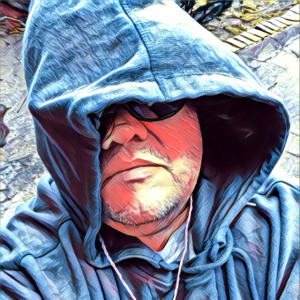 ER
Efrain R.

United States
04/21/2022
Wouldn't game without it
Like the title says, my hand feels Comfortable for hours, I wouldn't game no other way without it.
Jack C.

United States
04/05/2022
Great product some shipping mishaps
Your products are top notch but sadly my orders got lost requiring me to contact your group for escalation of both products. Eventually both products arrived but sadly the bundle didn't fit my switch. Oh well I'll try again for the right product one day.
Tal W.

United States
02/04/2022
Zen grip is great but…
Wish I had bought a bundle when I first bought just a grip. Now I have a grip with no case. Wish they'd sell me a case without a bundle. But they won't. Don't buy a grip without a case if you think you might want a case.
Diefo A.

United States
02/02/2022
Amazing product
The case is a high quality case that feels sturdy and definitely meets my needs with multiple functions to it, really like how it looks as well, the grips and analog stick grips are great as well my hands no longer cramp up and it feels very comfortable and high quality, would definitely buy again for other switches I own
Josh H.

United States
01/12/2022
I can finally play my Switch Lite!
Gaming on my Switch Lite was very uncomfortable. I could not game for very long. Your grip fixed that. My hands & fingers no longer cramp or get fatigued, & I can game as long as I want. I also love the case & all it's storage space & versatility & the look, feel & quality are A+, & I never have to take the grip off to put it in the case is great. I know the case is designed for a battery pack, but I wanted a charger to fit in the case as well. I had to do some research & was able to find a charger that would fit in the case. Great Product. Arrived quickly. Highly Recommended.
Kristin K.

United States
01/12/2022
Good product
I like it, it is a good grip and the case is good because it fits the grip perfectly.