RYZEPADS (Pro Controller) - Performance Thumb Grips
RYZEPADS (Pro Controller) - Performance Thumb Grips
RYZEPADS (Pro Controller) - Performance Thumb Grips
Hurry!
only

231

left in stock!
RYZEPADS — Pro gaming thumbpads for Pro Controller combine precision and lower fatigue with breakthrough ergonomic design.
Introducing the Satisfye RYZEPADS Complete Set for the Switch Pro Controller. Thumbsticks and thumb positioning is often an awkward pairing. Constant movement during gameplay creates tension and pressure resulting in soreness and fatigue.
The RYZE Swivel Pad rotates freely, eliminating resistance against your thumb as you move the stick through its range of motion. It has a unique Concave & Convex Design
The RYZE Notch Pad creates a groove where your thumb naturally arches down on the right thumbstick relieving pressure against the edge of your thumb for a better interface. It has a custom Concave design with feed ramp.
The RYZE Wave Pad has a natural, organic shape that can be used on either the left or right controller. By placing your thumb in the valley you can really get precise motion, it's great for shooters and gameplay where you want 100% control. 

It has a unique Concave & Convex Design
Standard and extended sizes for the Satisfye RYZE Notch and RYZE Wave Pads allow you to customize the controller for your hand size and style of play.
Includes:
(1) RYZE Swivel Pad (Mid Rise)
(1) RYZE Notch Pad

(Mid Rise)

(1) RYZE Notch Pad (High Rise)
(1) Ryze Wave Pad

(Mid Rise)

(1) Ryze Wave Pad 

(

High Rise)
The following shipping options are available at checkout:
Domestic + International Shipping Available
2-Day Shipping
Available 2-day shipping for all US addresses.
Buy American
Owned, operated and designed in California.
Gamers Love Us
More than 20K 5-Star reviews. Really.
REVIEWS
Customer Reviews
Filter Reviews:
Switch
pads
controller
grips
order
thumb pads
wait
market
Satisfye
ones
08/22/2022
Excellent
most Excellent products
Jackie Y.

United States
08/17/2022
So comfortable!
It was a bit hard to put on the first time, but they really improve my experience with the joycons on my switch, definitely appreciate them!!!
Suraj B.

United States
08/13/2022
Good, but Grips Fade
The grips feel good, after moderate use there's not much grip left. I think I would like to see a harder grip material in the future.
The material coming off is just the logo. Aside from losing some dashing good looks, it still functions perfectly and remains super sticky and soft with plenty of grip. I tested a harder material and the logo will remain intact longer but takes a HUGE sacrifice to stickiness and softness. IMO it's not worth the trade-off. -- Phillip (Founder)
Derek W.

United States
08/05/2022
Love these things
I've used a lot of these sort of products and this is by far the best
Matthew N.

United States
08/03/2022
Yuh
It has good grip but comes off when I play smash bros. It just doesn't grip my left stick. Might just be my joycon. But overall great
Gerardo B.

United States
Christine S.

Canada
07/05/2022
The Pro controller Performance Thumb grips Fit
Thank you for the grips they arrived safely.
Jaclynn A.

United States
07/04/2022
Ryze Pads are okay.
The design is great but the material the grips are made out of aren't. When I use them on my Switch OLED, the material comes off in little bits, and I'm afraid it will get under the joycons and cause a drift issue. If they were made out of a different material that didn't wear off during use they would be great. But this issue is a big problem for me. Customer service is great. I had contacted them due to the ones I bought were having problems staying on the Joycons, and they sent me out another set for bigger joy sticks. They worked great, but still have the same issue of shedding material during use.
The shedding is due to the material being "soft and sticky." It will continue for a bit and will eventually stop. We could make them not shed as much but there will be a sacrifice to that soft sticky feel. I tested it personally and did not enjoy the firm and more slick feel. Best -- Phillip, Founder
John G.

Sweden
06/26/2022
Gaming with joysticks easier and more comfortable
I really like that there is a variety of different Ryze Pads to choose from. The ones I chose to use for my Dualsense-controller improved the gaming experience. Before I bought these my thumbs would sometimes get close to slide off the tips off the joysticks during intense gameplay-sessions, now that doesn't happen anymore. So before I also had to re-centre my thumbs to make sure they rested comfortably on the centre of the joysticks. Two of pads I chose has a little "dip" in the centre where I place my thumbs and they follow the movements I'm doing without falling off, really feels nice that the curvature along the edges of these pads help my thumbs to always stay where they need to be at all times. I do recomment to check out Satisfye's own Youtube-video on how to apply and how to get them off the your controller before trying this yourself.
Cristian S.

United States
06/18/2022
Switch pads
It's fun to use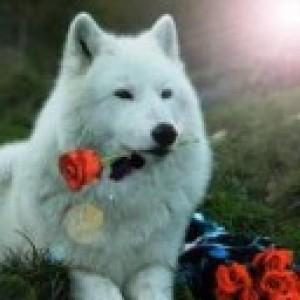 BK
Brenda K.

United States
Marlon I.

United States
06/14/2022
Awesome
They are great for gaming
Matt D.

United Kingdom
Ryan R.

Canada
06/12/2022
Great product.
These things make the switch feel like a hole different console once you pair it with the grip.
Daniël K.

Netherlands
06/11/2022
Very unique dump thump grip
I like these grips. I especially like the grip with the beveled edge.