ZenGrip Pro Slim Bundle
ZenGrip Pro Slim Bundle
ZenGrip Pro Slim Bundle
Hurry!
only

2840

left in stock!
The ZenGrip Pro Slim Bundle for the Nintendo Switch®
Includes: ZenGrip Pro + ZenCase Pro Slim + Two Thumb Pads
The following shipping options are available at checkout:
Domestic + International Shipping Available
2-Day USA Shipping Available
2-Day Shipping
Available 2-day shipping for all US addresses.
Buy American
Owned, operated and designed in California.
Gamers Love Us
More than 20K 5-Star reviews. Really.
REVIEWS
Customer Reviews
Filter Reviews:
grip
Switch
case
hands
mode
Satisfye
quality
bundle
games
experience
Graham G.

Canada
09/22/2021
Works great when switch is in.
Super comfy. Sometimes I grab the switch by itself to check something like if a game is updating or the eshop and think to myself "how did I put up with this for so long?". I just get a bit worried when I'm sliding the switch in if I'm putting pressure on the wrong places and wearing out the tracks on the console and joycons. Still a great product though.
Anthony L.

United States
09/21/2021
Awesome!
It makes playing my Switch more fun and comfortable.
Aaron I.

United States
09/20/2021
Amazing
Got a grip and case because I have a lot of down time between my college classes and its perfect. I never thought I'd prefer to play portably since I have a dock at my home desk but this amazing grip makes me find excuses to play my switch in portable mode. I recommend this to anyone with a switch.
Benny C.

United States
09/19/2021
Satisfy Case
Better than any case I've had for the Switch! Really nice case!
Rebekah W.

United States
09/19/2021
So comfortable!
This is my 2nd time buying a Satisfye grip (I wanted one in a different color) and I still can't recommend these enough. I mostly play in handheld due to space constraints limiting where I can put a TV in my apartment, and I just can't play without this grip. It makes it so much more comfortable and ergonomic to hold my Switch.
Greg M.

United States
09/13/2021
Zengrip pro slim
Love it will order again
William P.

United States
09/11/2021
Exceptionally Comfortable!
This is a MUST for extended gaming! The offset design really helps keep the strain off of your wrists and the rubber bumpers on the inside don't scratch your Joycons! The Slim Case is perfect for throwing in your bag and protecting your investment without sacrificing too much space. Well done Team Satisfye!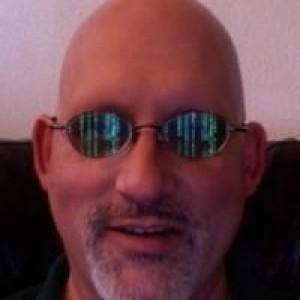 MJ
Martin J.

United States
09/10/2021
Best assesory I've purchased for the Nintendo Switch
Wish I had found the Satisfye people first. very sturdy and well designed.
Mohamed H.

Singapore
09/07/2021
Great product!
After putting it on my switch, I find that I prefer to play it handheld now just cos of how comfortable it is playing with the zengrip!
Michael T.

United States
09/04/2021
I should have gotten the complete package!
Absolutely love this kit! I bring it everywhere. Only thing I regret is getting the kit with the charge cable. Then I'd say that I bought the best of the best Satisfye offers.
Ties G.

Netherlands
09/02/2021
Perfect for someone that travels a lot
Really nice, it gives the switch a bit of weight and the grips are sturdy and have a very nice comfortable shape. The hardcase is also nice, pretty light but still strong. would recommend to anyone that travels a lot
DAN M.

United States
09/02/2021
No regrets
Love it, recommendationed
Nathan l.

Canada
08/23/2021
Very good
The grip is really comfortable to hold, the quality of it is great and the material used is very nice on your hands.
Shawn T.

United States
08/22/2021
ZenGrip Pro Slim Bundle
The grip is working out great ,fits in your hands perfect. A lot more comfortable than just using the controls without them. Only down side is having to remove it to charge the Switch, but that's not a big deal really
Xena B.

United States
08/21/2021
Exactly what I needed
Bought this grip because long hours of playing the Switch made me feel like I was getting arthritis. I have tiny hands, so I was worried about being able to hold it comfortably. It is perfect and i absolutely do not regret buying it. Because of the weight, it is not 100% painless to hold for long hours, but that's natural during any long play through. If you are on the fence of buying, I recommend. I can barely play the switch normally how. Love this thing!