ZenGrip Pro Ice Edition Bundle
ZenGrip Pro Ice Edition Bundle
ZenGrip Pro Ice Edition Bundle
Hurry!
only

124

left in stock!
Description
The ULTIMATE holiday gift bundle for yourself or a loved one!
Oh snap! We're taking it back to the 90s with our coolest looking ZenGrips yet.
Introducing our ICE Edition Holiday Bundles, featuring a radical, transparent glacier design ZenGrip - available for the Nintendo Switch. Nice.
Includes:
Ice Edition Pro Grip
Ice Edition Elite Grip Case (Black)
Ice Edition Shoulder Strap (Black)
(2) Ice Edition Controller Rails
3ft USB A - C charging cable
(2) Black Thumbpads
(2) White Thumbpads
The following shipping options are available at checkout:
Domestic + International Shipping Available
2-Day USA Shipping Available
2-Day Shipping
Available 2-day shipping for all US addresses.
Buy American
Owned, operated and designed in California.
Gamers Love Us
More than 20K 5-Star reviews. Really.
REVIEWS
Customer Reviews
Filter Reviews:
design issue
occasion
battery charger
underside
edge
plate
usb cable
finger
length
angle
Tony S.

United States
01/17/2022
Quality of Design
My first impression of the product was great designing and durability. I'm really enjoying using it! Thanks for quality work!
Roxsin M.

Canada
01/16/2022
Great
The grip is comfortable and pretty easy to put on. Pretty exact to the ads I've seen of the product. I Will note I wasn't sure what the carrying case would be like, but when I got it I was a bit surprised. It's quite roomy, so I was able to put a number of other things in with ease. The outside is a tough fabric, and the inside has a soft fabric. It's been great to fill with my switch, grip, several games, charging cables, and micro sd cards, as well as whatever else I wish to bring. Surprisingly, I've even been able to fit some of my smaller handhelds in as well. So it's been a pretty useful carrying case.
katherine p.

United States
01/16/2022
Finally
Wish I had seen this a year ago. I had found my grip when I got my lite. Excellent grip. I hate taking it off. Like it even less to play without it. Finding a case was difficult. Every other case has been inconvenient requiring the removal of the grip. So, when I traveled I just tossed my system in a bag unprotected. Not ideal but I didn't worry to much since I'm driving everywhere. However, once I saw the Sayisfe YouTube review I jumped on a chance to have my very own zen grip go case. It's awesome! So, very rare to see a perfect fit. I even switched to the ice grip since it came with case.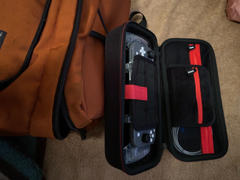 Jose G.

United States
01/15/2022
Great bundle great price
It is amazing better than the Nintendo version of it plus all the great accessories is a plus
Troy A.

United States
01/12/2022
A+
Best grip I have owned for the switch! I mostly play in handheld mode and this is a must have! The comfort is second to none. Customer service is also superior! I had a problem with my first carrying case and they resolved my problem very quickly. I will always go with Satisfye!
Andres H.

United States
01/11/2022
Excelent accesory!
I have been using the satisfye Grip for the past 2 weeks now and I have to say, it is a game changer. I love the way it also works as a stand. It has drastically improved my hand fatigue due to its ergonomics. Would recommend it to anyone looking for a grip case for their switch or switch lite
Megan R.

United States
01/08/2022
Husband loves it!
I ordered this for my husband for Christmas. He loves it. The look is awesome and it's super comfortable to use. I highly recommend!
Tim G.

United States
01/02/2022
The best grip and case there is right now
Carlos R.

United States
01/02/2022
Perfect
Extremely comfortable like the previous model, love the clear see through design, my worry was the rubber nubs on the inside for the grip that it was going to leave marks like the first model, but thankfully it does not! These are perfect in what I was looking for and the case with the extra accessories are the big cherry on top! Thank you for a great product!
Robert W.

United States
12/31/2021
Gift
It was a gift an was greatly excited about it
Tyler G.

United States
12/30/2021
Amazing
Makes gaming in handheld mode so much better. The case is extremely soft on the inside.
nyrissa d.

United States
12/29/2021
Amazing
My husband loves it and uses it all the time. Shipping was very fast and it comes in perfect condition. I love it and he adores it. Will recommend to everyone.
Sam Q.

United States
12/29/2021
The case is great
I bought this because I needed the case. I have a Switch OLED and purchased the new grip, but I couldn't find the case by itself anywhere. So, I bought this kit. I figured I could sell the grip and make some money back. Imagine my surprise when I tried the grip for giggles, and it works! I thought this was for the older Switch. Now I'll have two grips. I guess I'm still selling one on eBay since I don't need two. Anyways, this combo kit is very nice.
Anthony R.

United States
12/29/2021
Great Accessory
I am always on the go and the ZenGrip Go Ice Edition Bundle provides two great benefits for me. First off the grips allow me to play all of the games more comfortably. It actually makes the gaming so comfortable the grips will never come off my switch lite. Second the carrying case is great allowing me to store the switch lite with the grips and give me more space for other cartridges. I would suggest this as your first purchase after you get a switch lite.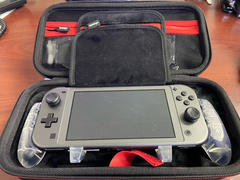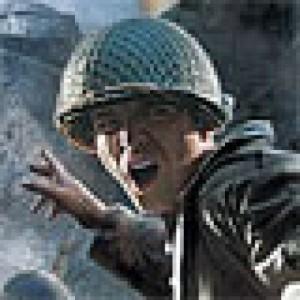 AO
Arturo O.

United States
12/29/2021
ZenGrip Go Ice Edition bundle
Like the color of the grip and it feels comfortable when docked in the Nintendo Switch Lite. The case is big enough to hold extra games and wires. Like the thumb grips that come with bundle. Plus the carrying strap is nice as well on the case.