ZenGrip Pro
ZenGrip Pro
ZenGrip Pro
Hurry!
only

6169

left in stock!
Compatible with Switch & Switch OLED

ZenGrip Pro
Includes: ZenGrip Pro Gen 3 Black or White (choose color)
The new 3rd Generation ZenGrip Pro works with the new OLED Switch and the original Switch. Includes patent-pending True Free Float technology that keeps your switch scratch-free and improves airflow to keep your console cool and running fast. No mods, tools or extra parts to change the configuration for your console. ZenGrip Pro Gen 3 just fits both consoles like magic. Available in Black or White.
The following shipping options are available at checkout:
Domestic + International Shipping Available
2-Day USA Shipping Available
2-Day Shipping
Available 2-day shipping for all US addresses.
Buy American
Owned, operated and designed in California.
Gamers Love Us
More than 20K 5-Star reviews. Really.
REVIEWS
Customer Reviews
Filter Reviews:
grip
Switch
hands
OLED
Satisfye
mode
Beatemups
quality
design
case
09/27/2022
Comfortable
Product looks nice and is easy to slide onto the switch. Comfortable rubber back grips. Overall, very happy planning on buying more from this company.
Dylan J.

United States
09/16/2022
Perfect
The quality, design, and fit are 10/10!
Aleksi N.

Finland
09/14/2022
Awesome
Essential accessory for hand held gaming. Satisfye makes the best ones so it's a no-brainer.
Max C.

Netherlands
09/10/2022
Just as I expected!
Very good quality and very nice ergonomics.
Ferdy v.

Netherlands
Andrew S.

United States
Deven P.

United States
09/06/2022
The zengrip changed playing the switch for me
I almost never played my switch handheld, I could play for about half an hour to an hour before my hands would get too numb and would start falling asleep. After I got the zengrip pro I can literally play for hours and I love playing the switch again!!
Jasmine L.

Australia
09/05/2022
I haven't received it yet
But I am looking forward to getting, I've only ever heard good things.
Steven N.

United States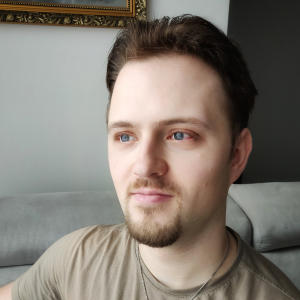 EH
Erwin H.

France
09/04/2022
The ZenGrip makes me able to play the switch without issues.
I've had my switch for several years already, but long play sessions often causes cramped hands. Its why I went looking for a simple but effective grip for my switch. The Switch ZenGrip Pro works well, is light weight, properly holds the switch in place without having to force it in, and makes the whole experience a whole lot easier for my hands. I can easily pop it out of the grip to charge it in the dock, or plug the cable directly to the switch with the grip attached to charge it mid play. No problem there. If I have one issue to remark, is that the switch is still a bit heavy to hold up for long periods up time and I often have to put my elbows on a table surface, but the ZenGrip Pro doesn't add much weight to the device, so its more of an issue with the switch as a handheld gaming console. Overall, buying the grip was a great improvement to my experience using the Nintendo Switch.
Aaron B.

United States
08/31/2022
Almost Perfect
Overall I'm extremely impressed with this grip. It's solidly built and most importantly comfortable. I don't see myself playing handheld without it. The one flaw is that I noticed that while my OLED Switch is in the grip, it slightly bends the tablet by maybe a fraction of a millimeter. This happens even after I reinsert the tablet. It has me a little concerned, but not enough to stop using the grip.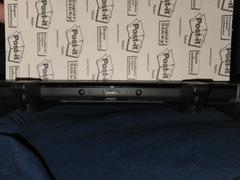 Ashley S.

Spain
08/28/2022
Next level comfort
so comfy!
Kyle S.

United States
08/26/2022
Repeat customer
I bought both the grips for the Switch and love them both
Teun H.

Netherlands
08/24/2022
Zengrip pro
I love it it is so worth buying i had to pay 30 bucks for shipping and it came to a total of 60 bucks all worth it, great quality and an amazing weight i use it all the time and would recommend it to anyone that has a switch