ZenGrip Pro - Tropical Edition
ZenGrip Pro - Tropical Edition
ZenGrip Pro - Tropical Edition
Hurry!
only

380

left in stock!
ON BACK ORDER
Introducing the ZenGrip Pro Tropical Edition for the Nintendo Switch®
Includes: ZenGrip Pro + Two Thumb Pads in Matching Selected Color
Available in Sky Blue or Palm Green
The following shipping options are available at checkout:
Domestic + International Shipping Available
2-Day USA Shipping Available
2-Day Shipping
Available 2-day shipping for all US addresses.
Buy American
Owned, operated and designed in California.
Gamers Love Us
More than 20K 5-Star reviews. Really.
REVIEWS
Customer Reviews
Filter Reviews:
Switch
grip
hands
colors
mode
Satisfye
Animal Crossing Switch
wife
case
green
Emma R.

United States
07/19/2021
Awesome
I seriously love this thing. Makes playing the switch in handheld mode much more comfortable with a lot less stress on my wrists.
Austin B.

United States
Iris A.

United States
07/09/2021
You won't regret it get it!!!!!
This grip has not come off my switch. No more cramping hands while I play I absolutely love this. And it matches real nice with my animal crossing switch ❤️❤️❤️
Lindsey W.

United States
07/08/2021
Love It
I absolutely love this. Such a fun color. Feels very well made; good quality. It's incredibly comfortable and I don't play my Switch in handheld without it. My hands don't cramp anymore! Got the recommendation from Wood from BeatEmUps.
Brent A.

United States
07/06/2021
Fits Well
My wife is happy with her tropical edition grip. It fits the Switch well and color scheme matches her favorite video game. Thanks!
Leroy V.

Canada
06/05/2021
Look great on the animal crossing switch
Satisfye is a great product. The price by the time you get it to Canada is ridiculous and I see why people by cheaper knockoff ones from Amazon. All in all I love satisfye products and I don't mind spending the extra money
Jason W.

United States
06/04/2021
love it my hands no longer hurt for holding the switch would give this a 10 star rating if i could
Molly A.

United States
Hien P.

United States
05/06/2021
Great gift
Got this for my brother and it matched his Animal Crossing-themed Switch quite well. He liked the look and feel of the grips. Definitely recommend!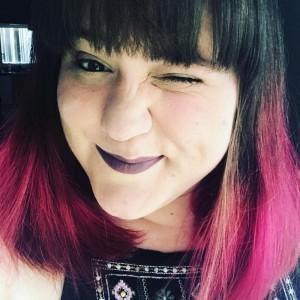 RS
Rebecca S.

United States
05/01/2021
Love it
These grips are amazing. Planning on getting one for my friend later in the year. Great quality.
Pamla T.

United States
04/17/2021
They love them
These were gifts, and they are loving them.
Linda C.

United States
04/15/2021
Great feel
I love them! Now because a youtuber recommended them but they feel fantastic! I'll definitely order some more for my friends :)
Sarah H.

United States
03/20/2021
The Switch Made Accessible (for me at least)
Due to a disability, the switch has always been a source of literal pain for me. I saw an ad for this product on a random BOTW video and was intrigued. After a little bit of research, I decided to buy one (and then got overly excited and bought one for my partner as well). Shipping was prompt and "installation" of the device was really easy. There automatic relief to my joints. I can now play the switch for more than half an hour without pain! My housemate also really likes how the grip feels. Overall, quite jazzed and happy with this product.
Angelita

Mexico
03/08/2021
THANK YOU!
I'm super excited and happy to finally have my ZenGripPrp Tropical Edition. The wait was long but it's finally here and I couldn't be happier. Great customer service!! Thank you for not leaving me hanging and going everything in you power to satisfy you customer. I'd definitely buy again one day ❤️
Amy

United States
02/26/2021
LOVE THIS
I was very impressed with the original order. It arrived quickly with no trouble at all. The Tropical Grip is absolutely 100% worth purchasing. I have carpal tunnel syndrome and arthritis and this grip is so wonderful that I can play for hours. In fact I just ordered the Pro Grip so I have one that will match any skin I use. I would definitely recommend this product. Thank you Satisfye and Beatemups from YouTube which is where I found out about this product.