ZenGrip Pro Slim Bundle
ZenGrip Pro Slim Bundle
ZenGrip Pro Slim Bundle
Hurry!
only

3085

left in stock!
The ZenGrip Pro Slim Bundle for the Nintendo Switch®
Includes: ZenGrip Pro + ZenCase Pro Slim + Two Thumb Pads
The following shipping options are available at checkout:
Domestic + International Shipping Available
2-Day USA Shipping Available
2-Day Shipping
Available 2-day shipping for all US addresses.
Buy American
Owned, operated and designed in California.
Gamers Love Us
More than 20K 5-Star reviews. Really.
REVIEWS
Customer Reviews
Filter Reviews:
grip
Switch
case
hands
mode
Satisfye
quality
bundle
games
experience
Max B.

United States
07/30/2021
Worth It
The ZenGrip is so comfortable to hold, I never play without it. The case is also high quality and easy to take on the go.
Jonny S.

United States
07/23/2021
Love it BUT wish I could buy just a case without the grip
Fantastic. I bought a grip on Amazon last year and wanted to just buy a separate case for it but it's not an option on your site. I was super bummed about that. That's honestly my only complaint. Love the product. Love the case. Want the option to buy just the case.
diego m.

United States
07/16/2021
Great Grip
The ease on which these grips come on and off my switch is unbelievable. I love it so glad I bought it from the website and not Amazon. I was able to get grips and case for just a couple more dollars than Amazon grip only. I have big hands and experienced numbness will playing on the switch. Since I got my Satisfye grip I have not experienced any numbness while playing. If your on the fence about spending the money for this quality product skip a game and get a grip. Your switch will feel secure and easily released no more holding your switch prisoner to some cheap grip that is awkward to remove.
Cristian E.

Sweden
07/11/2021
Love the products
Moving from the original version of the grip I don't feel a big difference (scratches never were a problem for me). The case is great!
Chris B.

United States
07/11/2021
Phenomenal Grip & Case - ZenGrip Pro Slim Bundle
Has made Holding my Switch 20x more comfortable to hold especially when I have to use it In handheld mode like 90% of the time, (Dad Life) lol and can even stand up with the Grip on, also the Case it comes with looks great and keeps the switch well protected inside and out. Would Definitely recommend and purchase again!
Justin D.

United States
07/08/2021
Must have
I saw this product on YouTube. I had to get it. Quality made and I, very much, highly recommend. You'll never play your switch the same. I love the toggle covers that came with it. I should have got the strap.
Jett W.

United States
06/09/2021
Very nice!
I had heard wonderful things about this product from a lot of people online. I decided to try it out and it's now my preferred way to play the switch. It's perfect. I was surprised how much I enjoyed the analog stick covers as well. A must own for switch owners who play it portably.
Floyd B.

United States
05/25/2021
Best switch grip
Fantastic. The best switch grip out there don't buy any others. Extremely comfortable gaming experience.
Aaron L.

United States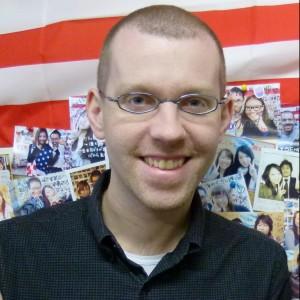 BD
Ben D.

Japan
05/09/2021
Excellent case, almost flawless design
I love this case. It feels strong and well-built, worth the money. I only gave it 4 stars because I don't like the design of the cartridge holder. Reasons being: 1. The cartridges don't fall out easily (that's a good thing) but they aren't easy to slip in. 2. The stretchy fabric strap covers the game title so you have to pull it out to see which game it is. 3. The game holder flops around when you open the case -- perhaps a little more give on the "hinge" section to keep it down? Please don't let my comments deter you from buying this case -- it is an excellent case and I really recommend it. I love the carrying handle and cool design/logo. Plus -- made in the USA!
Camilla K.

Denmark
05/04/2021
Don't think, just buy!
I already had my ZenGrip, but needed a case that fit my Switch with the grip on. Sooo... naturally I bought a new grip + case, since the case is not available for purchase on its own. So my advice is buy both to begin with. And if you're wondering if the grip is worth it, it so is! It changed my whole perspective on playing handheld - I thought I'd play my Switch docked mostly, but since getting the grip, I've only played handheld! I love it, can't recommend it enough!
Adrien A.

France
05/02/2021
Excellent product
The grip is incredible and very comfortable ! Would buy again !
Steve A.

United States
04/25/2021
Gripping
Love the grip my hands do go numb sometimes when I use it
Jeffrey P.

United States
04/13/2021
Perfection
Hands down the best accessory you can buy for the switch.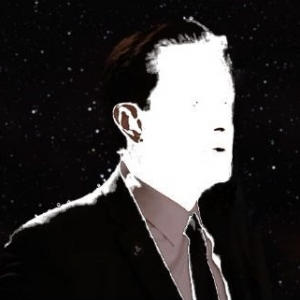 AK
Aaron K.

United States
04/12/2021
Amazing products!
I love the grip so much I bought it TWICE! In truth I bought this so I could get the amazing case and I gave my other grip to my nephew. I do wish they just sold the case but it's still well worth the price as the products are all top quality.