ZenGrip Go Slim Bundle
ZenGrip Go Slim Bundle
ZenGrip Go Slim Bundle
Hurry!
only

2662

left in stock!
2-Day Shipping
Available 2-day shipping for all US addresses.
Buy American
Owned, operated and designed in California.
Gamers Love Us
More than 20K 5-Star reviews. Really.
REVIEWS
Customer Reviews
Filter Reviews:
grip
case
Switch Lite
hands
Satisfye
quality
Lite
bundle
Nintendo
materials
Mark V.

United States
07/31/2021
A great product
The fit and finish is great. A secure fit to hold the unit and games
Wil N.

Canada
07/24/2021
Fantastic!
I love these grips. They make the Switch Lite far more ergonomic to handle, without adding much weight at all (if weight is added, it's very minimal to the point where I barely notice it). When I hold the Switch Lite on its own now, it almost feels unnatural compared to when it's in the grips. Giving it four stars for two reasons: 1) When you take the Switch out of the grips, you can see hints of white residue from the grip itself along the bottom of the console where those two little holders are. They rub off easily enough, but still wasn't a fan of it. 2) The Satisfye logo is everywhere on this thing. The front, the back... I think just having the logo on the back would be fine, but seeing it on the front of the grip handle can be distracting and unnecessary outside of promotional photos needed to market the product. Overall, I would highly recommend this grip + case combo.
Chelsea P.

United States
07/15/2021
Game Changer
This grip makes a huge difference, especially for longer gaming sessions. Highly recommended.
Jesse J.

Canada
07/14/2021
Good quality
Nothing to complain about. Good product and what you see is what you get. Just filling this out so I stop receiving emails.
walid a.

Canada
07/11/2021
A must have!
I have one for my regular switch, and go this for my brother, and you literally can't go back to playing without it. Epic!
Gavin M.

United States
07/08/2021
Solid build, great quality of life upgrade
I've had a similar set for the full-size Switch that has served me well for a long time, so when I saw this one on sale, I bought it as a gift. She hasn't taken the grip off her Switch Light since I gave it to her. It's easier and more comfortable to play, and the case is nicer than the one she used to use. Neither of us like the thumb stick covers, they got trashed. The rest of the kit is excellent.
Jose A.

United States
07/08/2021
This is it
Don't go anywhere else looking for a grip. I have tried many and this it. Get the case, you will regret it if you dont.
Mario S.

United States
07/04/2021
Switch lite slim bundle review
The zen grip feels good to the hands and the thumb stick grips are good as well
Grace A.

Australia
06/28/2021
Really cool!!
I find them really comfortable, only feedback i have is that i thought was ordering the gray set but instead have black and white, not sure if my mistake or if the order page was confusing? really happy though!!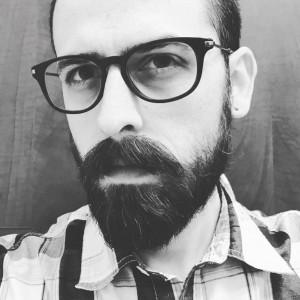 TS
Timothy S.

United States
06/25/2021
Comfort and Style
I can't play Switch or Switch Lite without the Satisfye grip anymore, so I have one for each of my systems. The ZenGrip Go in the slim case fits in my work bag perfectly, and as a bonus the orange color matches the lining of the bag. If the rumored Switch Pro ever gets released you bet I'll be watching and waiting for Satisfye to whip up the perfect accessories. Keep being awesome!
Michael M.

United States
06/22/2021
Zen grip go slim bundle
I love the grip and the case
Andrew B.

United States
06/18/2021
Amazon products
Had one for switch, planned to get switch lite and ordered the grip for that before I bought the switch! MUST HAVE for any handheld use! Only issue is shipping was with DHL who are notoriously slow
Chris C.

United States
06/07/2021
Great case, great grip, great buy!
Highly recommend!
Darcy H.

Canada
06/04/2021
Best Switch Lite grip and case
Great quality product/materials. The ergonomics of the grip is fantastic!
Nicholas M.

United States
05/29/2021
Second to none
Satisfye is top tier, nobody comes close to making as good grips and cases for mobile gaming. Literally every switch in my family and group of friends uses satisfy. If you aren't using a satisfy grip and case, you've made in some bad life choices.