ZenGrip Go Slim Bundle
ZenGrip Go Slim Bundle
ZenGrip Go Slim Bundle
Hurry!
only

2131

left in stock!
Description
The Ultimate Gaming Bundle for the Nintendo® Switch Lite
Includes:
The following shipping options are available at checkout:
Domestic + International Shipping Available
2-Day USA Shipping Available
2-Day Shipping
Available 2-day shipping for all US addresses.
Buy American
Owned, operated and designed in California.
Gamers Love Us
More than 20K 5-Star reviews. Really.
REVIEWS
Customer Reviews
Filter Reviews:
grip
case
Switch
hands
Satisfye
quality
Lite
bundle
Nintendo
materials
12/03/2021
Great!
Came faster than expected & bought while on a sale!
Billy P.

United States
12/02/2021
Best nintendo accessory i've used, hands down
If your thinking about getting this do not hesitate. this is the best quality grip ive used. the case is really durable and actually protects your buttons and joy sticks! even the joy stick covers are really nice. Especially with the sale going on this is a must have item. I have used the switch and switch lite versions.
Wesley K.

United States
11/29/2021
Perfect!
Definitely would recommend. Makes it much more enjoyable to play games when your hands are in a comfortable and natural position. Feels like a normal Xbox or PS4 controller.
Pascal G.

Canada
Matthew L.

United States
11/18/2021
Really comfortable!
Learned about this product from the Beatemups YouTube channel and ordered one for myself. Could not by happier with the case and grip. Completely elevates gameplay in my opinion.
Mark R.

United States
11/15/2021
Love it
I love satisfy and I look forward to making more purchases. I know this is a lot to ask but I wish you could offer special edition grips to go along with the special edition switches, especially the switch lite special editions.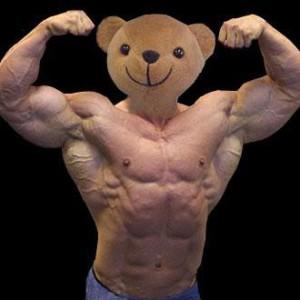 TC
Travis C.

United States
11/11/2021
Fantastic grip and carrying case
High quality, doesn't feel like it will fall apart. The grip itself is super comfortable thanks to it's asymmetrical design. The material of the case also feels decently rugged, so it should last a long time without fraying.
Danny C.

United States
10/22/2021
I bought ANOTHER grip!
Shhh... don't tell my wife I bought another Satisfye Switch grip! Lol. Jokes aside this purchase was for her Switch Lite. Like always Satisfye delivered a great product. The case is perfect. I refuse to play my Switch without a Satisfye grip or thumb stick covers. I recently flew to Chicago and was pleased at how well the case fit I to my backpack. I'll definitely be looking to purchase my 6th grip and case for my new OLED (don't judge... some of them were gifts)
Ryan O.

United States
10/11/2021
A must for action heavy games
I have some big basketball palming hands so I was worried the switch lite wouldn't work out for me but it is actually fairly comfortable on its own. This is especially the case for more strategic or turn based games. That all comes to a halt when you want to play something more intense, like Monster Hunter. Having the Satisfye grip is essential whenever my reaction and precise input is necessary for success.
Jesus M.

United States
10/10/2021
Love it might buy more
Super convenient and comfortable
Brennen D.

United States
10/05/2021
I will keep this grip on my switch lite forever
The grip seriously changes the entire feel of the switch lite in such a positive way. My hands would become sore within minutes of playing the lite before I had the grip. The bundle is nice as it includes the travel case too. Great value all around
Silvio A.

United States
09/30/2021
Can't play without it
It's a game changer for sure and I find myself uncomfortable without it. The only thing I must mention is that the case came without the shoulder strap and I didn't saw it anywhere when I placed my order. Maybe you should have a summary of items when navigating through the products in your website.
Geoff S.

United States
09/29/2021
Comfortable
I have huge hands that make it painful to play the switch. This grip has taken that pain away
Jorge A.

United States
09/11/2021
Amazing accessory
I love my Switch Lite but I was having trouble playing for long times, I had been seeing the reviews for some time and finally decided to buy this, I don't regret it. It feels very comfortable and have been playing mostly this way instead than on TV mode on my regular Switch. The only things I don't like are the thumb grips because they limit the travel distance too much, I know I can calibrate it but I don't like them. The grip and case are excellent.