ZenGrip Pro
ZenGrip Pro
ZenGrip Pro
Hurry!
only

3067

left in stock!
Compatible with Switch & Switch OLED

NOW IN STOCK
Includes: ZenGrip Pro Gen 3 Black or White (choose color)
The new 3rd Generation ZenGrip Pro works with the new OLED Switch and the original Switch. Includes patent-pending True Free Float technology that keeps your switch scratch-free and improves airflow to keep your console cool and running fast. No mods, tools or extra parts to change the configuration for your console. ZenGrip Pro Gen 3 just fits both consoles like magic. Available in Black or White.
The following shipping options are available at checkout:
Domestic + International Shipping Available
2-Day USA Shipping Available
2-Day Shipping
Available 2-day shipping for all US addresses.
Buy American
Owned, operated and designed in California.
Gamers Love Us
More than 20K 5-Star reviews. Really.
REVIEWS
Customer Reviews
Filter Reviews:
Switch
grip
hands
mode
Satisfye
quality
case
design
anyone
experience
08/09/2022
Didn't know I needed it
I'm not one to play the Switch in handheld mode often and I didn't realize it was because how uncomfortable it was until I get a Satisfye grip. It's been a life saver getting the gaming fix on the go. Will definitely recommend!
Morgan R.

United States
08/09/2022
Awesome product and process
Excellent quality product with fast shipping and great service
Collin B.

United States
08/09/2022
Good product could be improved
Fits the OLED well without slipping. The edges, where the grip meets the OLED, could be improved. The edges are sharp compared to the model for the regular Switch. You can feel it the most when pressing the buttons on the right side and the edge rubs against your thumb. Overall it's a good product but it could use with some smoothing on the sides.
Jazmyne K.

United States
08/09/2022
Love it but
I truly love this grip! It makes playing for long periods more comfortable, but it does make the switch noticably heavier. I would give this 5 stars but I order a grip that was supposed to come with thumb pads but I only received the grip. I still highly recommend to anyone who spends a lot of time playing in handheld mode.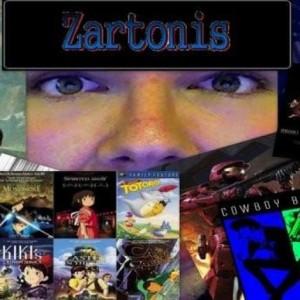 AB
Aaron B.

United States
08/07/2022
Excellent grip
The grip allows me to play my Switch in handheld mode comfortably. My hands are a bit large for the Switch. This group helps immensely.
Ethan H.

United States
08/06/2022
Great quality and nice fit
It makes gaming easier and in handheld mode more comfortable
Hayden H.

United States
08/05/2022
one just wasn't enough.
Simply put - if you play in handheld mode often, get it. Any sized hands will feel great, but ESPECIALLY my larger-handed folks out here will appreciate it immensely. Comfort taken to another level. It's important to acknowledge the quality & care these guys put into their stuff. Every gen improving on the last, & My first grip & case are still holding up great. This will be my second grip & most likely not my last. I like what these guys do!
Jamieson O.

United States
08/05/2022
Necessary for those wanting to play in handheld
There is no better way to play in handheld mode with the switch. Without it, my hands will start to cramp within 10 minutes due to the awkward position the controller orientation forces you to adopt, especially for those with larger hands. The Satisfye grip solves all these issues.
Kim S.

Canada
08/04/2022
A+
Was a bit skeptical at first. Didn't think the Switch was that uncomfortable, and was mostly concerned with a loose joycon rail. Grip makes the whole thing feel rock solid, and more comfortable to hold than most controllers.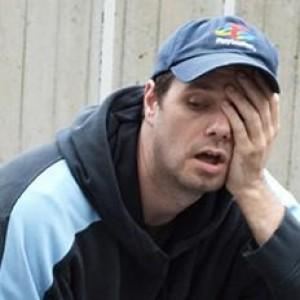 JP
John P.

United States
08/04/2022
Literally a game changer.
This makes it possible to hold the Switch in my hands for long gaming sessions, something I just couldn't do because the default design is just not ergonomic at all. Solid construction. The rubber surfaces hold it securely in place. Outstanding product.
Deren J.

United Kingdom
08/03/2022
Must buy
I love the grip and refuse to play my Switch handheld without out. Recommended to all my friends if they have a switch too.
3ADY9RT H.

Netherlands
08/03/2022
Great
Love the grip. Found out about this product via Beatemups. I alteady got the grip for the normal switch and just upgraded to the new grip for oled and its even better than before❤️❤️.
Jahmin P.

Canada
08/03/2022
Great product.
Does what is says on the tin. A little large and combersome but makes a great differencet to the handheld switch. I would love to buy more products but the shipiing from the US to Canada is so expensive.
Christopher L.

United States
08/03/2022
grip
amazing i bought it before a long flight and used it the whole way
Matthew N.

United States
08/03/2022
Great grip
The most comfortable grip I've ever own for the switch. I originally had it just just the joycons to play TV mode. But I knew I had to have it for handheld