ZenGrip Pro Slim Bundle
ZenGrip Pro Slim Bundle
ZenGrip Pro Slim Bundle
Hurry!
only

1120

left in stock!

Fits Switch & Switch OLED
Includes: ZenGrip Pro Gen 3 + ZenCase Pro Slim (Gray)
The new 3rd Generation ZenGrip Pro works with the new OLED Switch and the original Switch. Includes patent-pending True Free Float technology that keeps your switch scratch-free and improves airflow to keep your console cool and running fast. No mods, tools or extra parts to change configuration for your console. ZenGrip Pro Gen 3 just fits both consoles like magic. Available in Black or White.
The following shipping options are available at checkout:
Domestic + International Shipping Available
2-Day USA Shipping Available
2-Day Shipping
Available 2-day shipping for all US addresses.
Buy American
Owned, operated and designed in California.
Gamers Love Us
More than 20K 5-Star reviews. Really.
REVIEWS
Customer Reviews
Filter Reviews:
grip
Switch
case
hands
Satisfye
mode
quality
OLED
bundle
Shipping
11/25/2022
Fantastic grip
It is perfect for me playing laying down on sofa or bed. I am an adult 186cm tall.
Daniel B.

Australia
11/18/2022
Why did I take so long to buy this product
This grip is so comfortable I've been using Skull & Co neogrip for the last year but needed something that didn't have solid hollow grips that would get slippery after long sessions and this grip was the answer so all my problems I can now reach the D-pad, Face buttons and both analog sticks with no problems 100% this grip Needs To be apart of your Accessories for portable handheld gaming I give this grip 100 out of 10. P.S yes I gave this 80 more points past the 10 mark because the comfort levels are off the charts
Clara A.

Sweden
11/18/2022
Nice
A bit expensive for shipping internationally, but the quality is really good. Definitely recommend.
Jackie v.

United States
11/16/2022
ZenGrip Pro Slim Bundle
I bought this for my son for his birthday and he is very pleased with it. He says it is much easier to hold the game console.
Mathew M.

United States
11/16/2022
Great product
This is a great, quality product. I bought one for my regular Switch and now for the OLED Switch we got recently. You won't be disappointed.
Quinn D.

Australia
11/15/2022
No more hand cramps
It's great! I got the black one, using with OLED. Everything works as stated. The grips are grippy and comfy. My hands are no longer getting cramps, even after hours of playing. Although it is expensive, it is so far worth the investment for me.
Joey R.

United States
11/10/2022
Very good
Very good it is very good like so very good it's just very good… very good
Skylar D.

United States
11/08/2022
I love it
It makes playing my switch much easier. I used to never play it do to the fact my hands are to big for it but now that I have it makes it a lot more comfortable to play.
Sherry Y.

United States
11/07/2022
Zen grip pro slim bundle
If you have A Switch.. you need this !! Game changer ! The carry case is so nice I love this bundle !! Thanks Zen Grip !!
Jose R.

United States
11/01/2022
Excellent product
Great built quality, great grip, better way to play! Highly recommended if you are looking for a grip to improve the grip of your switch!!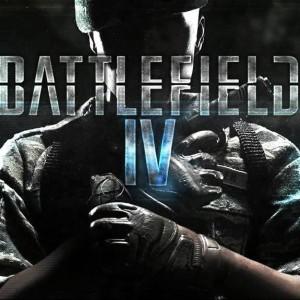 VS
Victor S.

United States
11/01/2022
High quality product
I don't usually buy something on the recommendation of someone else, but I decided to give this case and grip a try because I was looking for something to make my switch more comfortable to hold in handheld mode. Wow! this grip is really fantastic. I didn't expect it to be as good as is is. And it feels very solid. I don't think I will have to worry about buying another grip anytime soon. And the molded case that goes with it just fits perfectly. I also like how a spot to cover the screen is built in and it can hold some game carts as well. Good job Satisfye! I will be back in the future!
Camron R.

United States
10/29/2022
Great Grip
Using the Gen 3 Zen was a joy to befriend. If only there was a green one I could apprehend. But the black & white ones are certainly a trend! The cozy hold put my hand cramps on the mend! With the ergonomics and functionality, there is a perfect blend! Now that I think about it...it would be a great gift to send! 5/5 would happily buy again.
Jesse H.

United States
10/26/2022
Good fit
Using the Switch in handheld mode was always awkward and over time uncomfortable, but the ZenGrip, it changes the way you play. I would recommend the bundle since it fits the Switch and grip, so nicely 10/10
Jose C.

United States
10/25/2022
Execellent
Love everything about this bundle
Brandon W.

United States
10/25/2022
Zen Grip Slim bundle black
The bundle is great. Excellent quality and super comfortable in the hands. Would highly recommend it.