ZenGrip Go for Switch Lite
ZenGrip Go for Switch Lite
ZenGrip Go for Switch Lite
Hurry!
only

2915

left in stock!
Description
The Ultimate Gaming Grip for the Nintendo® Switch Lite
Includes:
ZenGrip Go, White
(2) Thumbpads, White
The following shipping options are available at checkout:
Domestic + International Shipping Available
2-Day USA Shipping Available
2-Day Shipping
Available 2-day shipping for all US addresses.
Buy American
Owned, operated and designed in California.
Gamers Love Us
More than 20K 5-Star reviews. Really.
REVIEWS
Customer Reviews
Filter Reviews:
grip
Switch Lite
hands
Satisfye
quality
games
case
controller
wrists
comfort
Tal W.

United States
01/15/2022
Great product.
It's pretty comfortable. Definitely better than just the plain switch. I highly recommend it. I just wish they sold the case by itself because I bought just the grip and now need a case for it.
Yiyang Z.

United States
01/15/2022
Can't live without it
I bought this because Youtuber BeatEmUps. I barely use switch accessories and I always believe gaming accessories are not necessary. The ZenGrip has changed my mind, I found myself have better performance in games like Arms and Splatoon, and feel less tired when I play other games. It's definitely worth the money and glad I made this purchase! Thank you!
Bret P.

United States
01/11/2022
Comfortable as heck
The grip for the lite helps a ton for comfort, I got one for my father and a regular switch grip for his gf and they love them. They instantly wanted to buy some for their friends after getting them.
Stephen C.

United States
01/06/2022
My kids love them!!!
Couldn't have a better accessory!!!
Timothy C.

United States
12/31/2021
Must have
Amazing I will buy one for every switch I ever own
Eric H.

United States
12/30/2021
Must have for Switch Lite
Love the product!!! It's the best grip on the market. I will not play my switch lite without my Zengrip. The customer service is also top notch and great to work with.
Zachary S.

United States
12/29/2021
Can't go wrong with these grips
These grips are a game changer. No pun intended. So comfortable. Feels like a week made controller. Thank you satisfye.
Sarah B.

United States
12/24/2021
Couldn't be happier
I was skeptical of the a-symmetrical nature of the grip, but my goodness if it isn't comfortable. I have lost track of time when playing which is the first time I could ever say that with a switch lite. it's super comfortable and totally worth it.
Ferdi R.

Netherlands
12/24/2021
Great product
The ZenGrip Go ensures great comfort for longer play-sessions. I bought this because my hands are too big for the Switch Lite, this is a real problem solver. Great quality overall and also very easy to use.
Jason M.

United States
12/23/2021
Makes it feel lite
I have the regular switch satisfy grips and I needed to get one for my switch lite and it's better if you ask me just because it feels great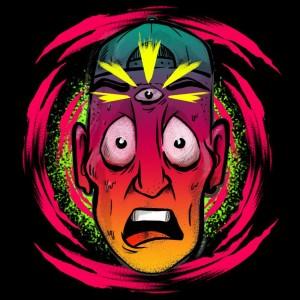 TW
Travis W.

United States
12/23/2021
My GF Loves It!
Really great quality and comfort. Her hands feel more comfortable playing and love how it stands up!
Bailey V.

United States
12/22/2021
Comfortable
I loved the feel. I have RA and holding the switch was a killer to my hands and wrists. This made it so much more confortable to play for hrs, without feeling any pain on my hands. I can't play my switch lite without it, and already ordered one for my OG switch.
Michael S.

United States
12/19/2021
Overall great product
Feels good in your hands. Doesn't feel "cheap" or like it was 3D printed. My only complaint like some other models I've seen. The rubberized grips on the back feel good too and provide the right grip. The only complaint I have is that the kickstands at the bottom make the Switch sit 90 degrees upright. Would have been nice they kicked it back at a little more of an angle for easier viewing. Even with that, that is the only real complaint I have.
joel g.

United States
12/19/2021
Excellent case
Confortable and great
Christopher B.

United States