ZenGrip Pro Slim Bundle
ZenGrip Pro Slim Bundle
ZenGrip Pro Slim Bundle
Hurry!
only

3242

left in stock!

Fits Switch & Switch OLED
NOW IN STOCK
Includes: ZenGrip Pro Gen 3 + ZenCase Pro Slim (Gray)
The new 3rd Generation ZenGrip Pro works with the new OLED Switch and the original Switch. Includes patent-pending True Free Float technology that keeps your switch scratch-free and improves airflow to keep your console cool and running fast. No mods, tools or extra parts to change configuration for your console. ZenGrip Pro Gen 3 just fits both consoles like magic. Available in Black or White.
Jump to ZenGrip Pro Gen 3 Features & Benefits
The following shipping options are available at checkout:
Domestic + International Shipping Available
2-Day USA Shipping Available
2-Day Shipping
Available 2-day shipping for all US addresses.
Buy American
Owned, operated and designed in California.
Gamers Love Us
More than 20K 5-Star reviews. Really.
REVIEWS
Customer Reviews
Filter Reviews:
grip
Switch
case
hands
Satisfye
quality
mode
OLED
bundle
item
05/28/2022
Great customer service
I love my Satisfye grip. I had the original version and wanted the lto beatemups one for when I decide to upgrade to an oled or simply get another as my husband, son, and myself are not doing well with just the one console. There were shipping delays as I expect with the current world around us. When I hadn't heard anything finally reached out to customer service only to find out my bundle was damaged in shipping. They replaced with a white bundle and still gave me a beatemups grip for inconvenience. Customer service was prompt with their replies and I finally got to use my grip that I ordered as a belated present for myself!
Kyle H.

United States
05/28/2022
You get what you paid for
You get what you paid for. It's a steal when it's on sale. The case had a weird smell when it's new, but it fades away after a few days. I also stepped on the case with my OLED switch inside it. No damage on my switch. Overall, love this bundle!
Jacob H.

United States
05/28/2022
Continued fantastic product
Excellent product as always.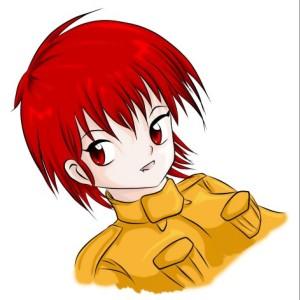 RS
Robert S.

United States
05/28/2022
Just got to live a new one
Very sexy with the lolz !
Andrew H.

United States
05/28/2022
Comfortable but large
Really liked this grip and case but found it somewhat inconvenient from a portability standard. Now I use a slimmer grip for daily use and if I'm goin to be using my switch for several hours at a time in handheld I'll switch it to the satisfye
Darren G.

United Kingdom
05/28/2022
Good but if kit
Good bit of kit, I can now play games for longer without hand cramps and everything is good quality
Sal V.

United States
05/27/2022
Love it
Love the thin case it's great for short trips and fits in my bag comfortably. This is my 3rd grip. I love the consistency and thank you for making one for the oled.
Artemus S.

United States
05/27/2022
Changed how often I play portably
The quality of the ZenGrip was shocking, at first I was concerned about it potentially being too bulky but it was designed quite well, I also think the color compliments the joycons quite well.
Mitchell

United States
05/26/2022
Great product
I have zero complaints about this product, definitely recommend this product to anyone who has a switch!
Ralph V.

United States
05/26/2022
I actually got it 3days after it said it was delivered but I like the bundle
Timothy M.

United States
05/26/2022
AMAZING GRIP
Love the only time it leaves my switch is when it's docked other then that it's ALWAYS on my switch recommend to everyone who owns a switch and plays handheld
Felicity

Australia
05/26/2022
Comfortable grip for longer playing
Now that I finally have the grip for my OLED 4 months after placing my order (first one went missing in the mail) I'm very happy. I have one for mt switch lite so was keen to get one for my OLED when I gor one. Putting aside the long wait I'm very happy with my purchase.
Vicki S.

United Kingdom
05/26/2022
Beat em ups grip
Love the vibrant colors it is my second satisfye grip and I wouldn't be without either of them, quality product great to use
Brodie K.

Australia
05/26/2022
Awesome
Very happy with it . Highly rate this product. After owning the switch for 6 months I now use it as a hand held as I have somthing to hang onto? Thanks Brodie Kav.
John H.

United States
05/25/2022
Amazing product
I love it makes the system easier to.hold and use I love that I can set it down