ZenGrip Pro Slim Bundle
ZenGrip Pro Slim Bundle
ZenGrip Pro Slim Bundle
Hurry!
only

1665

left in stock!

Fits Switch & Switch OLED
Includes: ZenGrip Pro Gen 3 + ZenCase Pro Slim (Gray)
The new 3rd Generation ZenGrip Pro works with the new OLED Switch and the original Switch. Includes patent-pending True Free Float technology that keeps your switch scratch-free and improves airflow to keep your console cool and running fast. No mods, tools or extra parts to change configuration for your console. ZenGrip Pro Gen 3 just fits both consoles like magic. Available in Black or White.
The following shipping options are available at checkout:
Domestic + International Shipping Available
2-Day USA Shipping Available
2-Day Shipping
Available 2-day shipping for all US addresses.
Buy American
Owned, operated and designed in California.
Gamers Love Us
More than 20K 5-Star reviews. Really.
REVIEWS
Customer Reviews
Filter Reviews:
grip
Switch
case
hands
mode
Satisfye
quality
OLED
bundle
Shipping
09/28/2022
Great!
We own two! Works perfect on the original switch and our OLED version. Slim case is greatttt too.
Justin N.

United States
09/22/2022
Never again...
Never again will I take my Switch OLED out of my Satisfye grip (unless to clean it)! Honestly, it took me some getting used to but now I won't go back to playing handheld without it.
Bryan T.

United States
09/18/2022
Great Grip
I honestly love this grip a lot and would recommend it to any open ears out there. My one and only gripe and the reason I took a star off is that if you're using this for a switch OLED then know that it can feel like a really tight fit. I was able to fix it by shaving off a side to be able to slide in and out my switch but honestly that's my only issue.
Álvaro L.

Spain
09/17/2022
Almost perfect
The item feels great and has a very high build quality. My only complain is that mine came with a couple of scratches in the back.
Leslie L.

United States
09/16/2022
Solid and Comfortable
I recently upgraded to the OLED from my Gen 1 Switch and my old grip no longer worked. It feels sturdy, is comfortable to hold, and holds the Switch securely in place. The slim carrying case is also a great size for carrying around with no extra frills.
Joel L.

United States
09/13/2022
Perfect for my Switch OLED
Well made product.
Daniel S.

United States
09/13/2022
Never playing handheld with this grip again!
The grip so comfortable to use and has gotten me to play my switch in handheld mode so much more. I don't see myself ever playing handheld mode without this grip on my switch.
Ben B.

United States
09/11/2022
Fits like a glove
It took some getting used to, but I can't go back.
Kate D.

United States
09/07/2022
Recommend for EVERY switch owner!
I LOVE this thing! I just recently broke my switch and this grip holds it together better that I expected! My one complaint is that I bought the ZenGrip Pro Slim bundle and it looks like it came with a charging cord, but no where does it say that. Besides that 10/10 product!
Jay P.

United Kingdom
09/05/2022
Great Item / Slow Dispatch
I am very happy with my purchase but dispatch time was abysmal.
Charlie O.

United States
09/05/2022
Where's the strap?
Awesome product. Grip is nice. Case is luxury. I thought it came with a strap from the case but I didn't get one.
This bundle does not come with a strap.
Michael d.

United States
09/04/2022
Love the ZenGrip
I had purchased a ZenGrip and case from Satisfye for my Switch Lite but I recently upgraded to the OLED Switch and the first thing I did was order a new ZenGrip and case. I am extremely happy with the products and I especially love that the charging cable that came with my bundle is designed specifically to still be usable when using the ZenGrip as an upright stand. As for the ZenGrip itself it's still a must-have item for people who play a lot in handheld mode. The grips definitely make holding the Switch more comfortable and like many reviewers before me have stated, it's a godsend for dealing with the hand and wrist cramps that can come on while playing for extended periods of time. I highly recommend this product.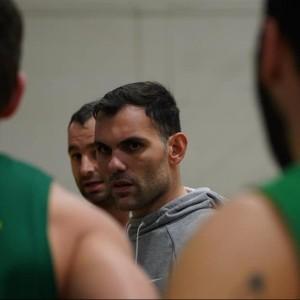 IK
IOANNIS K.

United Kingdom
09/04/2022
Outstanding support
I was unlucky as the UK delivery company damaged my parcel. Thankfully the satisfye team acted fast on my support ticket and sent me a replacement.
Raufi A.

United States
09/03/2022
Great
Yes. It works. Looks good too
Michael M.

United States
09/01/2022
A must have for the perfect handheld experience
I have large hands and my thumbs would cramp up when playing my Switch OLED in handheld mode so I needed something to remedy that, I also travel a lot for work and this has made playing my switch in handheld mode my favorite way to play on the go, the grip is ergonomic and has a nice texture. I had read some complaints about the grip marking up the back of the console but I have yet to see any markings, this may be because I don't take it on and off very much. All in all I'm very satisfied with my purchase and I'll most likely be buying the lite version as well.