ZenGrip Pro Pynkalicious Edition
ZenGrip Pro Pynkalicious Edition
ZenGrip Pro Pynkalicious Edition
Hurry!
only

2931

left in stock!
IN STOCK — NOW SHIPPING
Compatible with Switch & Switch OLED

ZenGrip Pro Pynkalicious Edition
Includes: ZenGrip Pro Gen 3 Pynkalicious and two White Rubber Thumb Pads
The new 3rd Generation ZenGrip Pro works with the new OLED Switch and the original Switch. Includes patent-pending True Free Float technology that keeps your switch scratch-free and improves airflow to keep your console cool and running fast. No mods, tools or extra parts to change the configuration for your console. ZenGrip Pro Gen 3 just fits both consoles like magic. Available in limited edition Pynkalicious.
The following shipping options are available at checkout:
Domestic + International Shipping Available
Fast & Free Domestic Shipping
2-Day Shipping
Available 2-day shipping for all US addresses.
Buy American
Owned, operated and designed in California.
Gamers Love Us
More than 20K 5-Star reviews. Really.
REVIEWS
Customer Reviews
Filter Reviews:
grip
Switch
hands
quality
mode
Satisfye
bundle
case
comfort
products
Nathan N.

United States
03/18/2023
Love it
I loved that it was bundled with 2 RYZE pads, so I could get a starting feel of why they are so great.
Michael J.

United States
03/16/2023
GF LOVES IT!
Literally anytime my friends complain about cramping hands while playing handheld i just buy them a grip lol. she's happy and now we both have satifye cases and grips!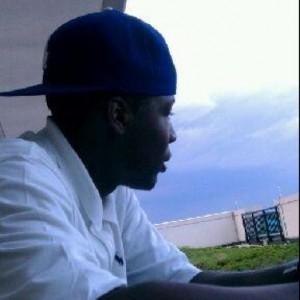 RB
Robert B.

United States
03/14/2023
Bad Customer Service
First of all, Satisfye products are great. But the customer service is terrible. Ordered the wrong product immediately contacted customer service to cancel the purchase via email (no other way to cancel) literally right away. Never received a reply until my order was shipped and by that time it was no way to cancel. Ended up giving the grip to my son. I needed the oled grip. Never place the order for the oled grip because I spent the money on the wrong grip and my son ended up liking it. So I guess it worked out. Even though I wished they canceled my order and I could have purchased the OLED grip.
Andrew Z.

United States
Nilo B.

Canada
03/06/2023
Durable
Just got mine and it is durable, i like the grip. Don't stress my wrist that much since my hands are quite big for the joycons lol
SH
Sam H.

United States
02/28/2023
Just what I needed
I needed a grip for my Switch since I am being deployed for 9 months. This meant I would be using my Switch in handheld mode quite a bit. I had heard about Satisfye on the MinnMax podcast. The hosts there gave it glowing reviews and I had to find out for myself. I ordered my Satisfye grip and in 2 days it was delivered! It's amazing and I can't wait to use it! Thanks to all the folks at this amazing company! I'll be purchasing more products like my grip in the future!
Elizabeth M.

United States
02/27/2023
Frick yeah
Better than BEATEMUPS says this thing is AMAZING
Shih S.

United States
02/24/2023
Sightly over price
The product was well made, but I doubt to produce a piece of plastic will cost over 2 dollars that's insane gross profit selling it at 30$+
Alex M.

United States
02/23/2023
ZenGrip Pro 3
It's a very comfortable grip. But with that said, it makes my Switch big and bulky. No to mention going back and forth between handheld mode and docked. Very annoying and worrying because of how tight it fits in. I play about 50/50 between handheld and docked. I'm so worried it will ruin my Switch for how tight it fits. And this grip is not cheap. Skull and co fits snug but not ultra tight like this ZenGrip and can be docked. I really wanted to like it but I was very disappointed. I tied contacting Satisfye a couple times but they never answered. Not very good customer service. I hope everyone else have a better experience. It's not a bad grip at all. Very well made but I don't want to ruin an expensive system forcing it in this grip.
Matthew G.

United States
02/22/2023
Definitely an improvement for ergonomics
I got the Zengrip because the joycons tend to hurt my hands overtime while playing in handheld mode. The grip changes the position my thumb is in and adds a good amount of weight so the device feels good in my hands. This is a great accessory for larger hands to help make for a much more comfortable gaming experience in handheld mode. Shipping was quick and easy. If I have need of another accessory I will definitely consider this company again in the future.
Ralph L.

United States
02/15/2023
Thank you
Package arrived safely
Brandon U.

United States
02/14/2023
Awesome grips!!
These grips are amazing! I've bought other grips but these are the best ones, and the most comfortable!!
Cianna S.

Canada
02/13/2023
Fast shipping and great quality!
The shipping was fast and the quality is awesome.
Andrew B.

United States
02/10/2023
Amazing
The tem you guys have is amazing I have to agree with all the other YouTubers out there your grips are a must have for the switch
Brian C.

United States