Mini Gaming Grip
Mini Gaming Grip
Mini Gaming Grip
Hurry!
only

444

left in stock!
The Mini Gaming Grip for your Nintendo Switch® Joy-Cons.
Includes:
Satisfye Mini Gaming Grip, Black
(4) Thumbpads, Black
The following shipping options are available at checkout:
Domestic + International Shipping Available
2-Day USA Shipping Available
2-Day Shipping
Available 2-day shipping for all US addresses.
Buy American
Owned, operated and designed in California.
Gamers Love Us
More than 20K 5-Star reviews. Really.
REVIEWS
Customer Reviews
Filter Reviews:
grip
Satisfye
controller
Switch
hands
quality
mode
games
feel
joycons
05/23/2022
Awesomeness
What a difference.large or small you guys nailed it!!! Just wish the small one came with as case.
Jacob O.

United States
05/22/2022
Excellent
All the stuff I got work very good it's completely comfortable I love it
des g.

United States
05/17/2022
Satisfye mini grip
This item is excellent, gives games a completely different feel, comfort level is phenomenal
Justin B.

United States
05/11/2022
A must buy!!
Such great quality and so comfortable. Bought 4 because I loved them so much.
Ricardo S.

United States
05/04/2022
Mini Gaming
Overall the quality is pretty solid, the only real issue is the design and comfort. Before I bought the mini gaming grip I had the gen 2 grip for the switch console so when I got the grip it didn't realize it was based on the original model grip. When using the grip it's very comfortable but the right side juts out a little too much which was a complaint of the original grip for the console. I think that if the grip was based on the updated grips then it would feel better in the hands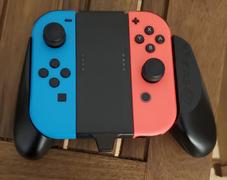 Atanasia M.

Romania
04/29/2022
Better than the grip that comes with the Switch
I'm pleased with the quality of the mini grip. As a regular handheld Switch user I got the regular Satisfye grip and I can honestly say I cannot use my Switch without it anymore. Same with the mini grip - the form makes for more comfortable play with the joycons and the materials used feel A LOT better than the ones used for the grip that comes with the Switch. It makes the experience become more akin to a pro controller (the feel of the grip, the weight of it, the wider form factor). I am very happy with my purchase and definitely recommend it!
Steven R.

United States
04/29/2022
5 Stars
I went through a few grips for my Switch before I found the Zen Grip Pro Elite. I got so used to the wonderful ergonomics on said grip that playing in docked mode with the stock Nintendo joy con grip felt awkward. So I bought this and never looked back. Great product, great company. Love you guys
Chris W.

United States
Omar H.

United States
04/11/2021
Fatigue killers!
I really enjoy using these gaming grips. I usually can't play video games for very long unless the controller is bigger. These fit my hands perfectly. No fatigue, no cramps, no numbness. The only thing that would make these better is if they had joycon charging ports, but this isn't a dealbreaker by any means. I definitely recommend these gaming grips!
Michael H.

United States
03/18/2021
Excellent
Its a lot easier to use the joycons with this grip in docked or tabletop mode.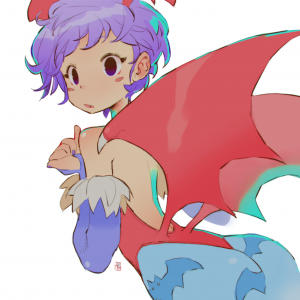 JB
Jordan B.

United States
02/16/2021
I was skeptical but. . .
This is great. I have small hands and I find the extension of this controller to be way more appropriate than nintefactory joy con grip.
Giovanni H.

United States
02/02/2021
Surprisingly comfortable!
I got this because my hands felt cramped playing on the old grips, but these really helped with that issue. Really sturdy and comfortable!
CHRIS V.

United States
01/19/2021
Super Comfortable
I have very large hands that made the standard grip uncomfortable, and out stress on my wrist. This grip is not only far more comfortable, but is significantly cheaper than a pro controller. I love it.
Pierre O.

Canada
01/13/2021
Just what I needed!
The original that came with the switch was way to small I have large hands and I would cramp up when playing. The mini gaming grip is perfect and the off set right grip makes it easier to work the joy stick and I can play in comfort for hours, fits my big mitts perfectly. I recommend this hands down!
Jesus S.

United States
01/11/2021
It really makes a difference!
I did not like the original Joy Con grip that came with my system, as the reach was always awkward and I couldn't play for long periods of times without needing a break. I had previously purchased a Switch grip from Satisfye, enjoyed it immensely, and decided to get this Mini Gaming Grip. It is now the only way that I want to play all my games. It is really comfortable and a great alternative to using the Joy Cons individually or with the uncomfortable standard grip.