RYZEPADS (Switch/Switch Lite) - Performance Thumb Grips
RYZEPADS (Switch/Switch Lite) - Performance Thumb Grips
RYZEPADS (Switch/Switch Lite) - Performance Thumb Grips
Hurry!
only

-126

left in stock!
SOLD OUT - BACKORDERS SHIP JAN 15
RYZEPADS — Pro gaming thumbpads for Nintendo® Switch & Nintendo Switch Lite combine precision and lower fatigue with breakthrough ergonomic design.
Introducing the Satisfye RYZEPADS Complete Set for the Nintendo Switch and Nintendo Switch Lite. Thumbsticks and thumb positioning is often an awkward pairing. Constant movement during gameplay creates tension and pressure resulting in soreness and fatigue.
The

 

RYZE Swivel Pad

 

rotates freely, eliminating resistance against your thumb as you move the stick through its range of motion. It has a unique Concave & Convex Design
The

 

RYZE Notch Pad

 

creates a groove where your thumb naturally arches down on the right thumbstick relieving pressure against the edge of your thumb for a better interface. It has a custom Concave design with feed ramp.
The

 

RYZE Wave Pad

 

has a natural, organic shape that can be used on either the left or right controller. By placing your thumb in the valley you can really get precise motion, it's great for shooters and gameplay where you want 100% control. 

It has a unique Concave & Convex Design
Standard and extended sizes for the Satisfye RYZE Notch and RYZE Wave Pads allow you to customize the controller for your hand size and style of play.
Includes:
(1) RYZE Swivel Pad (Mid Rise)
(1) RYZE Notch Pad

 

(Mid Rise)

(1) RYZE Notch Pad (High Rise)
(1) Ryze Wave Pad

 

(Mid Rise)

(1) Ryze Wave Pad 

(

High Rise)
The following shipping options are available at checkout:
Domestic + International Shipping Available
Free Domestic Shipping
2-Day Shipping
Available 2-day shipping for all US addresses.
Buy American
Owned, operated and designed in California.
Gamers Love Us
More than 20K 5-Star reviews. Really.
REVIEWS
Customer Reviews
Filter Reviews:
controller
pads
Ryze
place
thumbs
downside
nothing
Satisfye Team
most
brand
Amanda M.

United States
01/15/2022
Mixed feels
Last minute holiday purchases didn't go as well as I hoped. Most products arrived 4 weeks+ after purchased, bummer everything in life was crazy. Didn't get my white order, but the upgrade to a new case was nice to be made up for part of the issues. Bummed the grips won't stay on, plus accidentally bought the wrong size of the big grip pack. The free case was the best part of the order...
Christian A.

United States
01/10/2022
It's amazing this is by far the best ones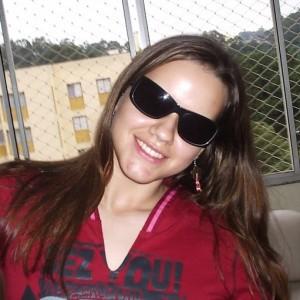 CR
Camila R.

United States
01/10/2022
Perfect gift for a gamer
I bought this as a Christmas present and the person who spend a lot of time playing love it.
Jonathan N.

United States
Amy P.

United States
01/07/2022
Great gift!
I bought this as a gift for my nephew. He loves them! They work really well.
Matthew S.

United States
01/06/2022
Great Product! Inconsistent Fit
I've had fairly good experiences with Satisfye products prior to this (loved my zengrip go for my switch lite) and I've been majorly into Halo Infinite recently, so I thought I'd give these grips a try. Turns out they're lovely.. for one of my two controllers. For whatever reason these grips fit my stock Xbox Series X controller great, but are pretty loose on the controller I got from Xbox Design lab. They swivel around while I'm playing (even the ones that *aren't* intended to do that) which is incredibly distracting. A product this expensive, promising a top-of-the-line experience shouldn't have such quality control issues. Also, another thing to note, I've tried out two different sets for of these with the same results on both. At least they're consistent I guess. But, with all of this being said, when I play with them on my stock controller they're fantastic! Grippy, comfortable, nice materials, the whole 9 yards. If my experience was just with this controller it'd probably be 5/5 stars from me, but that's just not the case unfortunately. I think the Xbox variant specifically likely needs to be taken back to the drawing board to work out the quality control kinks, which is a shame seeing that I don't really have any desire to use these on my other consoles.
Thanks for sharing your feedback. Unfortunately, Design Lab controllers use different joysticks than the stock controllers. I am not sure why but they are smaller than what comes on your Stock controller and we did not manufacture them for Design Lab specs.
Stanley W.

United States
01/03/2022
Good but soft rubber
Overall I like the Ryze pads. The biggest issue is they seem to just disintegrate. After a few weeks most of the texture has rubbed away and the controller is covered in black flakes after every play session.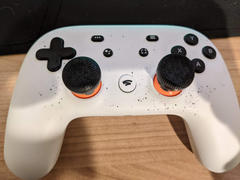 Hey Stanley, that is actually your Swivel pad "breaking in." It will stop after about 2 weeks of use. Also, glad to see they are compatible with a Stadia controller. Thanks for sharing!
Joseph P.

United States
01/02/2022
Great feel and fit
I love this product so much, gives that added control when playing certain games and the case that the different knobs comes in is a great presentation. Definitely recommending to family and friends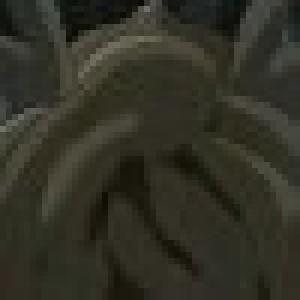 KM
Kimberly M.

United States
12/29/2021
Very comfy
I bought these for my boyfriend and a friend who like to play first person shooter games together. They said having the Ryze pads on the PS4 controller made it more comfortable
Matthew K.

United States
Jeremy M.

United States
12/28/2021
A little confused with the label but they work
The box gave me the impression they were for the PS5 as the SKU was PS5-RYZE but guess they are interchangable since that is the SKU for the Switch Pro controller. They work quite well, just have to take them off when I sometimes stow the controller for a trip as they are liable to detach themselves a suitcase or bag.

Yasdel R.

United States
12/22/2021
Best pads ever!!!!
I just love this pads. Very convenient and easy to use.
Jason W.

United States
12/21/2021
Ryze pads
Very cool ! Enjoying them a lot so far , way comfortable would definitely recommend
Thomas L.

United States
12/20/2021
Amazing purchase
Fantastic product
Christine

Canada
12/20/2021
I received a PS RYZE Pads and a Switch/Switch Lite I did not receive the other 3 orders nor my OLED Beatemups case or OLED Gen 3 Gripcase.
The Ryze pads seem okay. I am using on the New OLED and only the PS Ryze pads fit on the OLED. The Switch/Switch Lite did not fit my switch but did fit my actual switch lite. So right now I am waiting to see what I get before I say anything more.