RYZEPADS (Switch/Switch Lite) - Performance Thumb Grips
RYZEPADS (Switch/Switch Lite) - Performance Thumb Grips
RYZEPADS (Switch/Switch Lite) - Performance Thumb Grips
Hurry!
only

1294

left in stock!
RYZEPADS — Pro gaming thumbpads for Nintendo® Switch & Nintendo Switch Lite combine precision and lower fatigue with breakthrough ergonomic design.
Introducing the Satisfye RYZEPADS Complete Set for the Nintendo Switch and Nintendo Switch Lite. Thumbsticks and thumb positioning is often an awkward pairing. Constant movement during gameplay creates tension and pressure resulting in soreness and fatigue.
The

 

RYZE Swivel Pad

 

rotates freely, eliminating resistance against your thumb as you move the stick through its range of motion. It has a unique Concave & Convex Design
The

 

RYZE Notch Pad

 

creates a groove where your thumb naturally arches down on the right thumbstick relieving pressure against the edge of your thumb for a better interface. It has a custom Concave design with feed ramp.
The

 

RYZE Wave Pad

 

has a natural, organic shape that can be used on either the left or right controller. By placing your thumb in the valley you can really get precise motion, it's great for shooters and gameplay where you want 100% control. 

It has a unique Concave & Convex Design
Standard and extended sizes for the Satisfye RYZE Notch and RYZE Wave Pads allow you to customize the controller for your hand size and style of play.
Includes:
(1) RYZE Swivel Pad (Mid Rise)
(1) RYZE Notch Pad

 

(Mid Rise)

(1) RYZE Notch Pad (High Rise)
(1) Ryze Wave Pad

 

(Mid Rise)

(1) Ryze Wave Pad 

(

High Rise)
The following shipping options are available at checkout:
Domestic + International Shipping Available
2-Day Shipping
Available 2-day shipping for all US addresses.
Buy American
Owned, operated and designed in California.
Gamers Love Us
More than 20K 5-Star reviews. Really.
REVIEWS
Customer Reviews
Filter Reviews:
controller
pads
grip
wave
Ryze
issue
place
feel
thumbs
nothing
Jonathan D.

United States
02/21/2023
This company is much more than a super handsome CEO. The products are great and can't go without them
I couldn't be more happy with the product. On COD Warzone 2 I have improved my K/D from .56 to .71 in less than a month
David J.

United States
02/06/2023
Good and not-so-good
The good & meh: The variety of pads to suit your preference is excellent, and the tactile feel of them can take a little getting used to, but once you have, they feel a lot more secure as your thumbs grip and maneuver - definitely more sure-thumbed. The material is giving and a little sticky, and as some others have noted (and as some from Satisfye have responded), the material will shed and 'eventually' stop shedding. While I'm not an avid player, I have logged enough hours to think that these may stop shedding some day, but they haven't stopped for me, and it's easily some 100+ hours in. With the white switch joy-cons, they have been a persistent case of pausing and blowing these black bits off the controllers...until today when I saw a 'shadow' around my A-B-X-Y buttons. I'm by no means a germaphobe, but I can be a bit OCD about keeping my controllers and gaming devices clean - so I stopped to try and get them cleaned up and it's been a bear. Obviously you don't want to soak them in something that will creep into the controller or damage the plastic, or sand it off, but these have all occurred to me as I tried to scrub and clean this stuff off...to no avail. It has taken a good 20m of carefully using a cleaning wipe (one of those lysol things with a gentle cleaner/degreaser in the canister - pre-soaked) and a strategic scrape of a fingernail to scratch this stuff off. Not fun, and still not getting at all of it. My next stop was online to see what others have found and sadly to warn those who may be considering these. Frankly, if you have any joy-cons but the white ones, I'm sure it would go unnoticed, but if you have the white ones, I would avoid.
Oleg

United States
02/05/2023
Nice, but tricky to install
Pads are good in general and definitely make joycon sticks much more comfortable, but they seem to be too hard to put on - even damaged the rubber on one of the sticks a bit. However I understand that this might be necessary to make them hold well enough. Maybe some sort of modular construction to allow tightening the pads once they are on the stick already could solve the issue.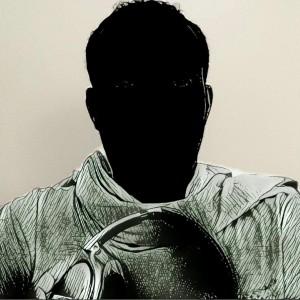 MK
Mohamed K.

United States
01/03/2023
Needs to be tied down better
The 'notched' and 'swivel' provide better handling. The 'wave' perhaps needs an additional wave pattern for a better grip. Here's the only problem: when pushed to the sides too much, during the heat of gameplay, they pop off suddenly. There needs to be a better mechanism for anchoring them to the sticks. I'm proposing metallic underside snap clips.
Daniel B.

Canada
12/26/2022
I got them for the whole family
Just been using them a day now…and so far I love them
Louis S.

United States
12/25/2022
Thumbstick Perfection
I love the RYZEPADS Performance Thumb Grips so much I bought a set for each of my controllers: XBox, Playstation and Switch.
Wyatt F.

United States
12/25/2022
Great at first. Didn't last long.
Hey all, First off these grips were great for the first 3 to 4 months of owning them. They do quickly break in. When they break in the texture will completely rub off within a few months. With most other brands this usually is a sign of the end, so I was worried. Well...1 year past that point they are still going! The rubber is actually great when worn in and stickier you can say. (More pf a smooth grip too it) Comfort wise they aren't too high and the only issue why this now 15 months after purchase I reviewed these was the durability test. Sadly my left stick angled one is worn through and a hole has occurred. The rubber does wear out. I expected more than 1 year use out of these for $30.
Thanks for sharing Chris. I agree that as the logo fades away it becomes stickier. Based on gameplay the average lifespan for RyzePads are around 6 to 12 months. We are working on 2 packs right now for those who want to repurchase only specific styles like wave, notch, or swivels.
Yogo A.

United States
12/11/2022
Feels great but not the best
It came out pretty often even tho I already follow the instruction on their website
Lindsey A.

United States
12/11/2022
Comfortable!
I didn't realize just how uncomfortable the joysticks are on the joycons until I got the Ryze pads! Initially I just bought them because I really wanted some better thumb grips, but the added length of the ryze pads really makes holding the switch feel a little more natural to me. As much as I have been enjoying them, my only complaint with them is that they tend to pop off of the sticks after a while. I thought it may have been user error during installation but even after making sure I install them correctly (according to the instruction video) they just still seem to come off sometimes. Besides that, I have absolutely no other complaints and would absolutely recommend them to anyone who plays their switch in handheld mode often!
Kyle W.

United States
11/22/2022
RYZE Pads
Purchased both the sets (pro controller and joycon) and overall I have like the look and feel. I have had very little issue with the pads popping off of the pro-controller, once or twice in ~100 hours of use. The joycon pads on the other hand seem to come off very easily. My two issues, dropping these to 4 stars, are that the fit is loose enough that "notch" pad gradually moves when you play so if you have put it in a specific spot for thumb positioning you are constantly having to rotate it back to the starting position. My second issue is simply with the way these are sold. I only like 2 of the 5 that come in the set, so if I wanted to have the same preferred cap I have to buy two sets and having multiple controllers means again multiple sets per controller. Frankly, even thinking about spending $80 on pads ($58 if on sale) for one controller is outrageous when a controller costs $65.
Norma T.

United States
11/15/2022
RYZE PADS
I bought my first pair for my nintendo switch and i immediately fell in love with them. Then I bought them for all three of of my PS5 controllers and then i bought them for my special God of War controllers. They are the most amazing pads I have ever used for gaming controllers and I have used a lot over the years. Thank you for developing these because they are absolutely AWESOME!!!!!
Justin S.

United States
09/26/2022
If you're looking to up your game, I highly recommend this!
I game from time to time over the weekends and used to be a diehard Call Of Duty and Halo fan (and still am!). I recently bought some RYZEPADS to improve my game and it shows in my gameplay! I played some Black Ops Cold War after playing the MW2 Beta and absolutely killed it. I went 55-10 over the weekend and consistently get games like this. I've tried other thumbgrips before but they didn't feel right and my hands would get tired after a while. These RYZEPADS are super comfortable hands down. I personally use the Notch on the left stick and Notch Extended on the right stick.
So glad to hear that Justin, thanks for sharing!
Marion D.

France
08/31/2022
Good, for the price could be a little bit polished
Good product. Given the price one more wouldn't be too much and a little work is necessary to make a system that can stay more in place.
Austin S.

United States
08/27/2022
Very comfortable
Overall these grips are very comfortable when set up correctly. They do not fit completely over the edges and therefore I've had some aggressive friends be able to knock them off. Not an issue to me but it should be known