USB A to C Charging Cable
USB A to C Charging Cable
Hurry!
only

0

left in stock!
The Ultimate Charging Cable for the Satisfye ZenGrip Pro and Go and your Nintendo Switch®
Quality design with stylish details. Gamer-oriented right-angle fittings keep the cord out of the way.
Includes: USB A-to-C Charging Cable (1.5 foot length)
The following shipping options are available at checkout:
Domestic + International Shipping Available
2-Day USA Shipping Available
2-Day Shipping
Available 2-day shipping for all US addresses.
Buy American
Owned, operated and designed in California.
Gamers Love Us
More than 20K 5-Star reviews. Really.
REVIEWS
Customer Reviews
Filter Reviews:
cable
grip
Switch
cord
problems
times
concept
system
space
others
Isaac C.

United States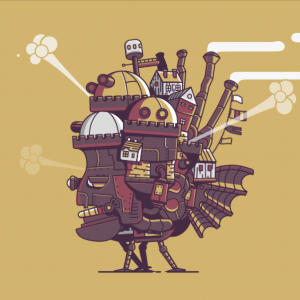 PS
Peder S.

Finland
10/12/2020
Good charging cable for the Switch
I really like this cable, since it doesn't bend while playing like the normal cables do. So, thank you for a smart and good product!
Erik A.

United States
06/25/2020
USB A to usb c switch cable
Love the cable. Haven't gotten to use it very often, but the times that I have have been awesome. The concept and construction is great.
Sal V.

United States
05/06/2020
Perfect
I was quriius at first, because not all cable work with the switch and this is perfect.
Silas P.

United States
04/26/2020
Had to get a new one.
I bought the Limited Edition Elite Bundle back in February and it came with one of these chargers. I never had to use it till now since I have plenty but not used for travel, but when I went to use it, it was not working so it got shipped broken. I'm not to beat up about it because everything else is great, but it is troublesome to have to buy a new one when just now realize it didn't work in the first place. Just be mindful check the cord and see if it works before anything. Plus it could be longer.
Bobby K.

United States
03/29/2020
Charging Cable is short
It's alright using it the first time but then notice that the cable is super short yet I wish that it was about 6ft or even 10ft to satisfy my expectations.
Bryant A.

United States
01/07/2020
Excellent Quality As Always!
First off, the mini game grip solves a problem I've had for years using the joycons as a standard controller. The asymmetry allows people like me with larger hands to use the grip without fatigue, highly recommended. I didn't even realize I needed the rails until backpacking to Australia. They would of come in handy! No regrets on obtaining these. Right angle usb cables are just a no brainer.
09/09/2019
Perfect cable.
The cable is short for a reason. It will sit in the case with a battery and charge your switch while its stored. I used it by putting velcro on the back of the grip so the battery would stick to the back of the system while I play, and the cable being short is perfect. I almost wish it was shorter, something like six inches, it would be the perfect length for my use. Either way, it really is a great cable.
Luuk E.

Netherlands
08/12/2019
Good quality stuff
This thing is amazing, it's feels and looks so good that it is a cable you are proud of to have. It is very very short. That is really nice in some cases and really frustrating in others. I've been charging my switch with it using apple things that go into the walls, it charges fast and haven't seen any problems.
07/20/2019
An excellent design
My only complaint is the overall short length of the cord.
05/05/2019
Easy for travel
It works very well, I didn't have any problems with it. It is very short though, which is good because it doesn't take up a lot of space but the thing you're charging will need to be very close to the outlet. The cable feels really nice and I would definitely recommend it if you're in need of one.