ZenGrip Pro Slim Bundle
ZenGrip Pro Slim Bundle
ZenGrip Pro Slim Bundle
Hurry!
only

3832

left in stock!

Fits Switch & Switch OLED
NOW IN STOCK
Includes: ZenGrip Pro Gen 3 + ZenCase Pro Slim (Gray)
The new 3rd Generation ZenGrip Pro works with the new OLED Switch and the original Switch. Includes patent-pending True Free Float technology that keeps your switch scratch-free and improves airflow to keep your console cool and running fast. No mods, tools or extra parts to change configuration for your console. ZenGrip Pro Gen 3 just fits both consoles like magic. Available in Black or White.
Jump to ZenGrip Pro Gen 3 Features & Benefits
The following shipping options are available at checkout:
Domestic + International Shipping Available
2-Day USA Shipping Available
2-Day Shipping
Available 2-day shipping for all US addresses.
Buy American
Owned, operated and designed in California.
Gamers Love Us
More than 20K 5-Star reviews. Really.
REVIEWS
Customer Reviews
Filter Reviews:
grip
Switch
case
hands
OLED
Satisfye
mode
quality
bundle
Shipping
06/28/2022
Great grip a little tight on the oled model
The zengrip pro felt great, it is great to use except it was a little tight on the oled model and left little marks on the back I slide it on carefully but was harder to slide on Then the original model but was great none the less
Andrew L.

United States
Christopher F.

United States
06/28/2022
I love using the grip. It makes it possible to actually play my switch for long periods of time handheld. The case is incredibly convenient as well.
RAMON R.

United States
06/27/2022
The best grip for the Switch
The most comfortable grip ,and I tried a lot.I forgot the case, very good case to protect the Switch.
Felix O.

United States
06/26/2022
No sweaty hands
These are the best grips for the Switch. These have rubber on the grips and they don't make your hands heat up and sweat like some of the other plastic grips on the market. I had first bought the Skull Co brand but quickly switched over because of the way the plastic grips would make my hands heat up. This is huge selling point that Satisfye should definitely push more in their marketing. Also, the zen grip pro does not scratch or mark the sides at all. Combine these with their Ryze pads and you have one of the most ergonomic switch experiences ever. Don't second guess just buy it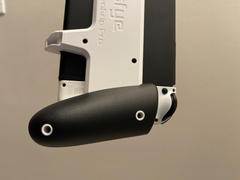 Andrew J.

United States
06/26/2022
Great Quality But...
Great product wish it had a pocket for the cords and headphones works as intended
Scott S.

United States
06/25/2022
Only way to play!
The ZenGrip Pro for my new Switch OLED is the only way I would consider playing the Switch. I had a ZenGrip for my old Switch for over a year (gave to my daughter). It made playing on the Switch a genuine joy. I have big hands and it just made it so much more comfortable. My hands no longer cramped up like they do without the ZenGrip. And, I love how my new ZenGrip Pro matches the white of my new Switch OLED too. BTW got the case too. Great for traveling! I don't have to worry about anything happening to my Switch in transit.
Jose C.

United States
06/25/2022
You will never play the same way again!
Once you try this you will never go back to use your switch without it, the design and quality is amazing, the color matches the OLED so I love it. the case is super sturdy, I recommend this 100%
Jonas W.

Norway
06/24/2022
Long wait, great product
I pre-ordered the bundle and after a long wait I finally received it. The Satisfye team have communicated the shipment problems and made me feel safe that this was a problem rather than them forgetting me or the package being lost on the way so I am quite satisfyed with them. As for the product itself it was well worth waiting for. It's really easy to put on the grip on my Switch and take off if I want to dock. I also like that it improves the stability by far compared to the kickstand. As someone who plays mostly in handheld mode, this product was a nice addition to me. This improves the Switch for me by far.
Daryl C.

Singapore
06/22/2022
So good
Grip is nice, comfortable in my hands, didnt know i needed them until i bought them!
Gary H.

United States
06/21/2022
At last in black
Don't play Switch without it.
Jonathan H.

Canada
06/21/2022
Excellent, but not practical
That grip is excellent for handheld. It a shame you have to take it apart everytime you want to play in dock mode. It didn't realize before with my Switchlite grip... I find myself playing without the grip, cause I'll have to take it out again to dock and charge....The back stand on Oled is also blocked with the grip....
Matthew P.

United States
06/21/2022
It's pretty good
Comfortable fit for my switch and my hands. Doesn't scratch it up like a cheap grip I bought for my old switch. Always like to keep my switch in a grip and it fitting in the case with plenty of cartridge slots is real nice. I would recommend to mostly handheld players.
Adam B.

United States
06/20/2022
Love this thing.
Works perfectly and feels great when playing for long periods!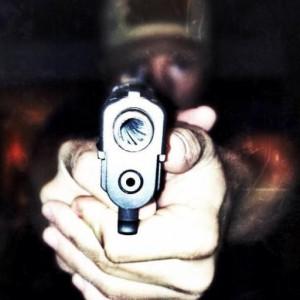 AS
Anthony S.

United States
06/19/2022
If you play mostly in portable mode, you need this.
I used to mostly play my switch docked to my TV because I can't stand how uncomfortable the switch gets after about 10 minutes in your hands. Now that I have the satisfye grip, I now play my Switch in portable mode a lot more. I seriously can't believe how much of a difference this thing makes. No more hand cramps. No more awkward button presses. The rear of the grip has a nice grippy texture as well and overall has a very good build quality. I am 100% "satisfyed" with this product!