ZenGrip Pro Elite Bundle
ZenGrip Pro Elite Bundle
ZenGrip Pro Elite Bundle
Hurry!
only

2891

left in stock!
Compatible with Switch & Switch OLED

NOW IN STOCK
Description
The Ultimate Gaming Bundle for the Nintendo® Switch
Includes: ZenGrip™ Pro + ZenCase™ Pro Elite + 3 ft USB C-C Cable + Controller Rail + RyzePad™ Wave (Mid+High)
The following shipping options are available at checkout:
Domestic + International Shipping Available
2-Day USA Shipping Available
2-Day Shipping
Available 2-day shipping for all US addresses.
Buy American
Owned, operated and designed in California.
Gamers Love Us
More than 20K 5-Star reviews. Really.
REVIEWS
Customer Reviews
Filter Reviews:
grip
Switch
case
hands
quality
mode
bundle
everything
Satisfye
games
06/28/2022
Love it
I love how everything fits in here perfectly. How all the pockets hold and keep everything organized. I love how my grip cradles my Switch and that it won't slip out. I even tried shaking it upside down several times to make sure it is snug. And the grip makes the Switch very comfy to use over an extended period of time. One thing I would love if i could buy the case only that came with this bundle separately because both myself and my husband have a grip but he has to take his grip off his Switch to put it away because we only have one Satisfy case and he told me to use it. I would love to be able to get him a case from here that is the same as mine w/o having to buy a bundle cause we wouldn't need a 3rd grip
Eric G.

United States
06/28/2022
A very great product!
I love using this grip with my Switch. It has made using it more enjoyable and comfortable.
David T.

United States
06/24/2022
Love it, it's great, wasn't I supposed to get a shoulder strap though??
I love the product itself as well as the case. Mine DID NOT have the shoulder strap with it so I've been making do, kinda rigging it to hook onto my back pack.
Jose S.

United States
06/22/2022
Nice!
I love the grip and the case! The grip makes the switch a lot more comfortable to hold. Also, the feet/stand at the bottom makes it easy to sit on your lap when you play laying down/sitting inclined. The only thing stopping me from giving it 5 stars is the thumb grips. I tried putting them on and had a hard time. After I removed them and decided not to use them, I noticed that it slightly damaged the rubber of the joycon sticks (cuts or impressions on the side perimeter). Other than that, I am thoroughly enjoying it and will keep using it!
Isaac I.

United States
06/21/2022
Comfy!
Love the Zen grip! Fits my OLED perfect! Love the case! Great quality! Really love the thumb pads, fit my joy cons perfect! Makes them feel like a better version of themselves! Couldn't do without in handheld mode, gets rid of all the discomfort the original joy cons bring, it's like a different system with the zen grip!
Logan K.

United States
06/20/2022
Loving it!
I have really been enjoying my ZenGrip Pro. The grip is sleek and feels super comfortable. I will never play in handheld without it again.
Jacob F.

United States
06/20/2022
Simply Excellent
I've been going back and forth on buying the grip for a while, and after I finally did, I couldn't be more happy. It makes playing the Switch 1000x more comfortable and with the case, this grip never leaves my Switch. 10/10, I absolutely love it!
cassie H.

United States
06/19/2022
Best switch grip ever
Makes the switch in hadheld actually comfortable. No problems with the case it's nice and big. And the thumbgrips are a nice addition.
Eric P.

United States
06/19/2022
The only reason I can use my switch in handheld mode
With out it my switch was hard to use for any period of time! My hands are not small and the oled upgrade I just did reminded me of that. Was sad to see that my old grip was to small for the new oled version but I did buy it when it fist came out..... Verry happy with the new big case and the new grip! Thank you!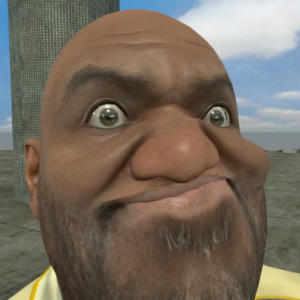 PK
Patrick K.

United States
06/19/2022
Sturdy and stylish
Love it. The space for the powerbank is gonna make traveling with my Switch much more tolerable.
Jason s.

United States
06/19/2022
I absolutely love the satisfye
It has made my switch better in every way. The grips are more comfortable and the console just seems more sturdy. I was a dock player for the most part. I've been playing in handheld more more and more. I was worried about scratching reviews and my console is safe as can be. You guys rock
Miguel R.

United States
06/18/2022
Must Buy
Exelent Quality and design! Its a must buy, super comfortable for long plays. 10/10
Chris J.

United States
06/17/2022
Great product with only 1 gripe... the thumb grips for the joystick
Everything about the product is awesome except the thumb grips for the joy stick. They were very difficult to get on, scratched the heck out of the original joystick and nearly impossible to get on straight. Other than that. Great product.
Gage D.

United States
06/16/2022
Still the best grip
Ordered this for me and my brother and we love them.
Kambry b.

United States
06/11/2022
This is the 5th grip I've bought!
These are the best grips, I buy them as gift for friends and family because we love ours so much. This grip fits great on the On the switch and I love that it fits in its case and I don't have to take it off.