ZenGrip Go Slim Bundle
ZenGrip Go Slim Bundle
ZenGrip Go Slim Bundle
Hurry!
only

2446

left in stock!
Description
The Ultimate Gaming Bundle for the Nintendo® Switch Lite
Includes:
The following shipping options are available at checkout:
Domestic + International Shipping Available
2-Day USA Shipping Available
2-Day Shipping
Available 2-day shipping for all US addresses.
Buy American
Owned, operated and designed in California.
Gamers Love Us
More than 20K 5-Star reviews. Really.
REVIEWS
Customer Reviews
Filter Reviews:
grip
case
Switch
hands
Satisfye
quality
Lite
bundle
Nintendo
materials
Ryan O.

United States
10/11/2021
A must for action heavy games
I have some big basketball palming hands so I was worried the switch lite wouldn't work out for me but it is actually fairly comfortable on its own. This is especially the case for more strategic or turn based games. That all comes to a halt when you want to play something more intense, like Monster Hunter. Having the Satisfye grip is essential whenever my reaction and precise input is necessary for success.
Jesus M.

United States
10/10/2021
Love it might buy more
Super convenient and comfortable
Brennen D.

United States
10/05/2021
I will keep this grip on my switch lite forever
The grip seriously changes the entire feel of the switch lite in such a positive way. My hands would become sore within minutes of playing the lite before I had the grip. The bundle is nice as it includes the travel case too. Great value all around
Silvio A.

United States
09/30/2021
Can't play without it
It's a game changer for sure and I find myself uncomfortable without it. The only thing I must mention is that the case came without the shoulder strap and I didn't saw it anywhere when I placed my order. Maybe you should have a summary of items when navigating through the products in your website.
Jorge A.

United States
09/11/2021
Amazing accessory
I love my Switch Lite but I was having trouble playing for long times, I had been seeing the reviews for some time and finally decided to buy this, I don't regret it. It feels very comfortable and have been playing mostly this way instead than on TV mode on my regular Switch. The only things I don't like are the thumb grips because they limit the travel distance too much, I know I can calibrate it but I don't like them. The grip and case are excellent.
JONATHAN W.

United States
Joel R.

United States
09/10/2021
Amazing
I love this item because thanks to it I can enjoy my Switch for a longer time.
Zachary G.

United States
09/08/2021
Really sturdy
The case was really sturdy, this thing will protect your switch
Matt

United States
08/21/2021
Small tear
Great product but one of the game cartridge slots was torn on the side, making it unusable.
Raymond I.

United States
08/19/2021
Great case, comfortable grip
The case is definitely one of the better case for the switch and I feel like it will always be safe. While the grip is very comfortable minus is a little cockeyed so if I lay it flat it wobbles and one side sticks out more noticeably with the switch placed in it.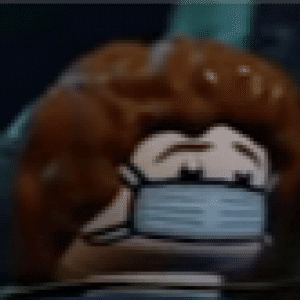 MG
matthew g.

United States
08/15/2021
great purchase, highly recommend.
the only reason this is getting a 4/5 is because the game holder bends inward a bit but even that is a nit-pick. overall i highly recommend to get this item. (i got this on sale for $28)
Paul C.

United States
08/10/2021
Helpful Comfortable
Feels Comfortable to hold and play for a long time.
Ethan V.

Australia
08/09/2021
Fantastic Grip
the grip is fantastic and is comfortable while also durable. It is easy to take on and off. The case it comes with is also fantastic for on the go travel. The thumbstick pads are great and really comfortable. I absolutely love this purchase.
Jason S.

Canada
08/06/2021
Awesome grips and cases
This is my second grip and case. This case is nice because you can keep the grip on and is still small enough for travel. Would definately recommend both products. Thanks!