ZenGrip Go Slim Bundle
ZenGrip Go Slim Bundle
ZenGrip Go Slim Bundle
Hurry!
only

2979

left in stock!
Description
The Ultimate Gaming Bundle for the Nintendo® Switch Lite
Includes:
The following shipping options are available at checkout:
Domestic + International Shipping Available
2-Day USA Shipping Available
2-Day Shipping
Available 2-day shipping for all US addresses.
Buy American
Owned, operated and designed in California.
Gamers Love Us
More than 20K 5-Star reviews. Really.
REVIEWS
Customer Reviews
Filter Reviews:
grip
case
Switch
hands
quality
Satisfye
Lite
bundle
games
comfort
07/24/2022
Great value
The controller is a complete game changer as I now have less fatigue. I have big hands but even my 9yo prefers this over stock.
Keetland L.

United States
06/19/2022
4.7/5 Stars, only few things I could criticize if I did, ome being the lifters/joycon pads/covers make it slightly less responsive. I absolutely love the product and would recommend it to anything though. Its extremely comfortable and durable.
Joseph G.

United Kingdom
06/03/2022
Brilliant product
The product is so easy to use and has really helped prevent hand cramps. Highly recommend.
Christopher M.

United States
05/24/2022
It's a game changer
I love it I just would just die if you had a purple one damm
Sam

United States
05/07/2022
Great grip. Can't buy stand alone cases.
The grip and slim case are both amazing. However I decided I wanted the bigger case for extended travel. Turns out you can't buy a case without also buying a grip. That's a huge problem. I really hope they offer stand alone cases soon.
George C.

United States
04/21/2022
Love it
No regrets buying this bundle. It's the best grip out there for the Switch and the case is awesome.
Michael S.

United States
04/21/2022
Perfect
I'm so glad I got one of these. The Switch Lite is tolerable without a grip but it's definitely not comfortable. Having the Satisfye grip makes the entire console actually feel like a controller. It's perfect. Definitely a must have and the case is great. My 2 year old son whipped my Switch Lite down a flight of stairs but since the case is so form fitting and protective the console was unharmed.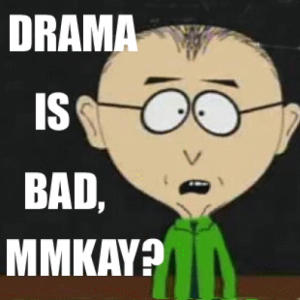 MD
Michael D.

Belgium
04/12/2022
You need this
Good shipping. Amazing product!
Bryan T.

United States
Matthew P.

United Kingdom
03/24/2022
Love it
Wood from beatemups recommended and I honestly see why he loves your product. They are so comfortable and easy to get on I'd definitely recommend to people
Jaquez L.

United States
03/21/2022
If You Have Big Hands Then Read This
This grip was the best decision I made because I'm 18 and I have large hands. Thanks to this I can play Smash Bros & Fighterz longer than before. The thumbstick were a nice addition but it is hard to take off so I left mines on. After I configure my control stick it was back in fighting order.
Yamin I.

United States
03/19/2022
Amazing
Amazing most convenient accessory I've ever bought
Emma L.

United States
03/10/2022
Not made for small hands
I really like the idea of the product, and I think it's good value with the case—I purchased it on sale. However, the grips were clearly made for larger hands, and so I experience some pain and strain while using it, and have had to completely remap which buttons I use because I can't reach them all easily anymore. If you have normal hands then this shouldn't be a problem, but my hands are slightly smaller than normal (I am a fully grown adult)
Kelly-Jo M.

Canada
02/19/2022
Awesome
Bought this as a present for my daughter in-law and she has carpar tunnel and this has helped her regain her strength and dexterity back. Thank you and cannot recommend enough.
Joshua C.

United States
02/03/2022
Fantastic!
The grip is very comfortable and the case is nice and doesn't add very much bulk. It's also super soft on the inside so it doesn't scratch the switch. It also holds a lot of games. Highly recommend!