ZenGrip Go Elite Bundle
ZenGrip Go Elite Bundle
ZenGrip Go Elite Bundle
Hurry!
only

426

left in stock!
The Ultimate Gaming Bundle for the Nintendo® Switch Lite
Includes:
ZenGrip Go, White
(2) Thumbpads, White
3ft USB A - C charging cable
The following shipping options are available at checkout:
Domestic + International Shipping Available
2-Day USA Shipping Available
2-Day Shipping
Available 2-day shipping for all US addresses.
Buy American
Owned, operated and designed in California.
Gamers Love Us
More than 20K 5-Star reviews. Really.
REVIEWS
Customer Reviews
Filter Reviews:
grip
case
Switch Lite
hands
quality
bundle
Satisfye
everything
games
accessories
09/16/2022
Zen Grip Elite Bundle
It's amazing great quality, I really like the grip, makes it easier to use my Switch. The case is wonderful and sturdy quality.
Luis C.

United States
09/05/2022
Great product!!!!- not a pro controller substitute
I thoroughly researched this product before purchasing. More good reviews then not, but having said that I only found one YouTube who criticized it for not being enough like a pro controller. While it isn't, it is still loads better then just holding the switch in hand. I'm considering upgrading to an OLED and would get satisye grips as soon as I do. Great product guys.
Ali T.

United States
08/24/2022
It's great quality no doubt! I just got the wrong size…
No complaints about it! Just returned the one that got and patiently waiting for the correct size now.
Abby L.

United States
08/22/2022
Exceeded Expectations Wonderfully!
I have been using the grip for a couple of months, and now I can't imagine ever using my Switch lite without it! My hands used to hurt if I played for more than half an hour, but now my hands don't ache whatsoever! The grip is very comfortable to use and the backing is made out of rubber to prevent the grip from slipping out of your hands. It's very sturdy, and fits the Switch lite very well! I have no worries of the grip accidentally slipping off, it goes on and stays on securely! The case is also made of high quality materials, with the inner lining being super soft like velvet! The case is made to fit the Switch with the grip attached, and since I don't have any plans of ever taking off the grip, this case is THE case to pair it with, especially if you may be like me and need the the extra pocket to hold your Bluetooth earbuds and other things. The case is very durable and I had no problems taking it out on the go. The charging cable also worked wonderfully with my power bank and was perfect for any long day trips! I am completely satisfied with the bundle and can 100% recommend it to anyone with a Switch lite!
Jessica C.

Australia
Samuel H.

United States
08/06/2022
Absolutely Must-Have
For a person with big hands, this was a godsend for the switch lite. The grip is perfect for all situations and the case is wonderfully made. Awesome product!
Aivre S.

United States
08/04/2022
Perfect grips for any switch
The good are amazing. Feel like they should have come with the console from the start. The case fits everything I need perfectly including the grips, cords, charger, and extra controller with room to spare. High quality all around.
Neil S.

United States
08/04/2022
Ok, this grip and case are great
The sturdy and quality feel of this grip is amazing. It is very comfortable in the hands no doubt about it. I used the Skull Co grip for months thinking nothing can top it, well I was wrong. And the satisfy case is the most top notch case I have ever used for portable gaming systems. Nothing comes close to it. Definitely worth the money.
Adam B.

Australia
07/25/2022
Zengrip elite
I love using it for my switch lite it fits comfortably in my hands and the case is well designed I would definitely recommend it to anyone who is looking for good case for their switch any day
Kaci C.

United States
07/25/2022
Love it
This made using the switch lite so much easier on my hands.
Lauren M.

United States
06/10/2022
Bundle Components Should Be Offered Separately
The products themselves are outstanding in quality and design. I agree with another review here that the bundle components should be offered separately. I bought the grip a couple of years ago....before the case was offered. Because I wanted a case, I was forced to buy a bundle. I now have 2 grips and that's just a ridiculous waste of my money. Why did you discontinue offering just the case as a purchase option???
Peyton H.

United States
06/06/2022
ZenGrip Go Elite Bundle
I love it the case and grip are amazing and so are the thumb pads. Now I can play my switch lite a whole lot more with these awesome accessories. Thank you Satisfye.
Selena W.

Canada
05/23/2022
It's awesome
Love it. Does the job, I love it. Like the design ect. The comfort is good with grip and the quality is top notch.
Steven S.

United States
04/28/2022
We got matching bundles
Awesome product, zen grip go is exactly what my man hands needed and the carrying case and accessories are awesome. I got a bundle for my girlfriends switch as well. Ended up getting two 13,000mah battery from Anker to fit nicely in them as well, could fit a longer but not a more thick battery.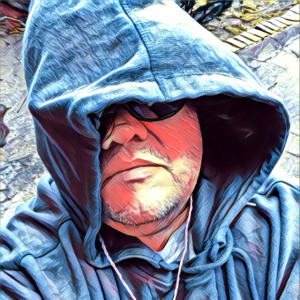 ER
Efrain R.

United States
04/21/2022
Wouldn't game without it
Like the title says, my hand feels Comfortable for hours, I wouldn't game no other way without it.